Recent Articles
Details

Published: 18 September 2017

18 September 2017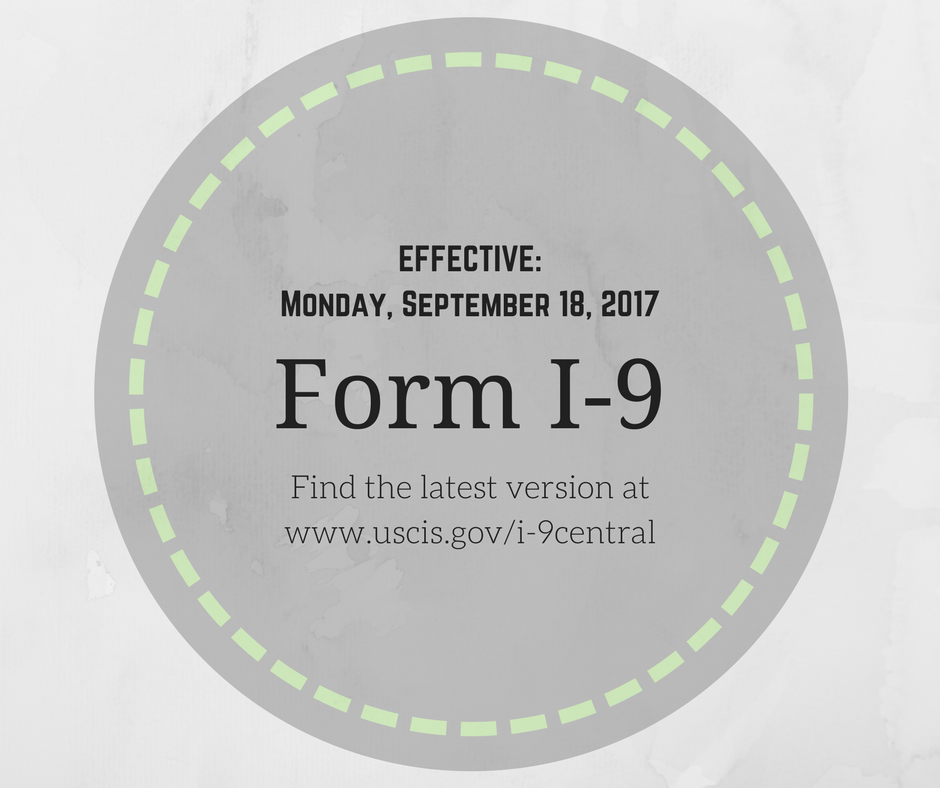 Attention Employers:  Beginning Monday, September 18, 2017, employers are required to begin using the new version of Form I-9 for each new employee.
Form I-9 is the employment eligibility verification form all employers must complete to verify and document the identity and employment authorization of each new hire.  The latest version of Form I-9 is dated July 17, 2017.  This form can be found on www.uscis.gov/i-9central.
Employers failing to comply with Form I-9 requirement will now face stiffer penalties.  These violations nearly doubled ranging from $216 - $2,156 per form per employee.