Weekly Tax Brief
Details

Published: 07 August 2023

07 August 2023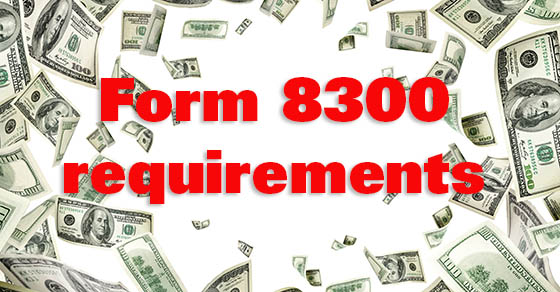 Does your business receive large amounts of cash or cash equivalents? If so, you're generally required to report these transactions to the IRS — and not just on your tax return.
The requirements
Each person who, in the course of operating a trade or business, receives more than $10,000 in cash in one transaction (or two or more related transactions), must file Form 8300. Who is a "person"? It can be an individual, company, corporation, partnership, association, trust or estate. What are considered "related transactions"? Any transactions conducted in a 24-hour period. Transactions can also be considered related even if they occur over a period of more than 24 hours if the recipient knows, or has reason to know, that each transaction is one of a series of connected transactions.
In order to complete a Form 8300, you'll need personal information about the person making the cash payment, including a Social Security or taxpayer identification number.
The definition of "cash" and "cash equivalents"
For Form 8300 reporting purposes, cash includes U.S. currency and coins, as well as foreign money. It also includes cash equivalents such as cashier's checks (sometimes called bank checks), bank drafts, traveler's checks and money orders.
Money orders and cashier's checks under $10,000, when used in combination with other forms of cash for a single transaction that exceeds $10,000, are defined as cash for Form 8300 reporting purposes.
Note: Under a separate reporting requirement, banks and other financial institutions report cash purchases of cashier's checks, treasurer's checks and/or bank checks, bank drafts, traveler's checks and money orders with a face value of more than $10,000 by filing currency transaction reports.
The reasons for reporting
Although many cash transactions are legitimate, the IRS explains that the information reported on Form 8300 "can help stop those who evade taxes, profit from the drug trade, engage in terrorist financing and conduct other criminal activities. The government can often trace money from these illegal activities through the payments reported on Form 8300 and other cash reporting forms."
Failing to comply with the law can result in fines and even jail time. In one case, a Niagara Falls, NY, business owner was convicted of willful failure to file Form 8300 after receiving cash transactions of more than $10,000. In a U.S. District Court, he pled guilty and was recently sentenced to five months home detention, fined $10,000 and he agreed to pay restitution to the IRS. He had received cash rent payments in connection with a building in which he had an ownership interest.
Forms can be sent electronically
Businesses required to file reports of large cash transactions on Forms 8300 should know that in addition to filing on paper, e-filing is an option. The form is due 15 days after a transaction and there's no charge for the e-file option. Businesses that file electronically get an automatic confirmation of receipt when they file.
Effective January 1, 2024, you may have to e-file Forms 8300 if you're required to e-file other information returns, such as 1099 and W-2 forms. You must e-file if you're required to file at least 10 information returns other than Form 8300 during a calendar year.
The IRS also reminds businesses that they can "batch file" their reports, which is especially helpful to those required to file many forms.
Record retention
You should keep a copy of each Form 8300 for five years from the date you file it, according to the IRS. "Confirmation receipts don't meet the recordkeeping requirement," the tax agency added.
Contact us with any questions or for assistance.
© 2023
Details

Published: 03 August 2023

03 August 2023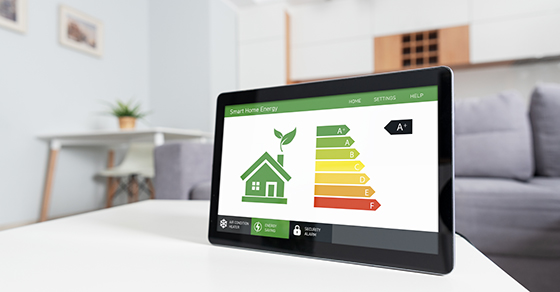 An estimated 190 million Americans have recently been under heat advisory alerts, according to the National Weather Service. That may have spurred you to think about making your home more energy efficient — and there's a cool tax break that may apply. Thanks to the Inflation Reduction Act of 2022, you may be able to benefit from an enhanced residential energy tax credit to help defray the cost.
Eligibility rules
If you make eligible energy-efficient improvements to your home on or after January 1, 2023, you may qualify for a tax credit up to $3,200. You can claim the credit for improvements made through 2032.
The credit equals 30% of certain qualified expenses for energy improvements to a home located in the United States, including:
Qualified energy-efficient improvements installed during the year,
Residential "energy property" expenses, and
Home energy audits.
There are limits on the allowable annual credit and on the amount of credit for certain types of expenses.
The maximum credit you can claim each year is:
$1,200 for energy property costs and certain energy-efficient home improvements, with limits on doors ($250 per door and $500 total), windows ($600 total) and home energy audits ($150), as well as
$2,000 per year for qualified heat pumps, biomass stoves or biomass boilers.
In addition to windows and doors, other energy property includes central air conditioners and hot water heaters.
Before the 2022 law was enacted, there was a $500 lifetime credit limit. Now, the credit has no lifetime dollar limit. You can claim the maximum annual amount every year that you make eligible improvements until 2033. For example, you can make some improvements this year and take a $1,200 credit for 2023 — and then make more improvements next year and claim another $1,200 credit for 2024.
The credit is claimed in the year in which the installation is completed.
Other limits and rules
In general, the credit is available for your main home, although certain improvements made to second homes may qualify. If a property is used exclusively for business, you can't claim the credit. If your home is used partly for business, the credit amount varies. For business use up to 20%, you can claim a full credit. But if you use more than 20% of your home for business, you only get a partial credit.
Although the credit is available for certain water heating equipment, you can't claim it for equipment that's used to heat a swimming pool or hot tub.
The credit is nonrefundable. That means you can't get back more on the credit than you owe in taxes. You can't apply any excess credit to future tax years. However, there's no phaseout based on your income, so even high-income taxpayers can claim the credit.
Collecting green for going green
Contact us if you have questions about making energy-efficient improvements or purchasing energy-saving property for your home. The Inflation Reduction Act may have other tax breaks you can benefit from for making clean energy purchases, such as installing solar panels. We can help ensure you get the maximum tax savings for your expenditures. Stay cool!
© 2023
Details

Published: 01 August 2023

01 August 2023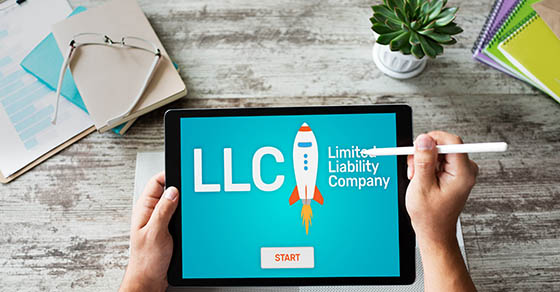 If you operate your small business as a sole proprietorship, you may have thought about forming a limited liability company (LLC) to protect your assets. Or maybe you're launching a new business and want to know your options for setting it up. Here are the basics of operating as an LLC and why it might be a good choice for your business.
An LLC is a bit of a hybrid entity because it can be structured to resemble a corporation for owner liability purposes and a partnership for federal tax purposes. This duality may provide the owners with the best of both worlds.
Protecting your personal assets
Like the shareholders of a corporation, the owners of an LLC (called "members" rather than shareholders or partners) generally aren't liable for the debts of the business except to the extent of their investment. Thus, the owners can operate the business with the security of knowing that their personal assets are protected from the entity's creditors. This protection is much greater than that afforded by partnerships. In a partnership, the general partners are personally liable for the debts of the business. Even limited partners, if they actively participate in managing the business, can have personal liability.
Tax issues
The owners of an LLC can elect under the "check-the-box" rules to have the entity treated as a partnership for federal tax purposes. This can provide a number of benefits to the owners. For example, partnership earnings aren't subject to an entity-level tax. Instead, they "flow through" to the owners, in proportion to the owners' respective interests in profits, and are reported on the owners' individual returns and taxed only once.
To the extent the income passed through to you is qualified business income, you'll be eligible to take the Section 199A pass-through deduction, subject to various limitations. (However, keep in mind that the pass-through deduction is temporary. It's available through 2025, unless Congress acts to extend it.)
In addition, since you're actively managing the business, you can deduct on your individual tax return your ratable shares of any losses the business generates. This, in effect, allows you to shelter other income that you (and your spouse, if you're married) may have.
An LLC that's taxable as a partnership can provide special allocations of tax benefits to specific partners. This can be a notable reason for using an LLC over an S corporation (a form of business that provides tax treatment that's similar to a partnership). Another reason for using an LLC over an S corp is that LLCs aren't subject to the restrictions the federal tax code imposes on S corps regarding the number of owners and the types of ownership interests that may be issued.
Consider all angles
In conclusion, an LLC can give you corporate-like protection from creditors while providing the benefits of taxation as a partnership. For these reasons, you may want to consider operating your business as an LLC. Contact us to discuss in more detail how an LLC might be an appropriate choice for you and the other owners.
© 2023
Details

Published: 25 July 2023

25 July 2023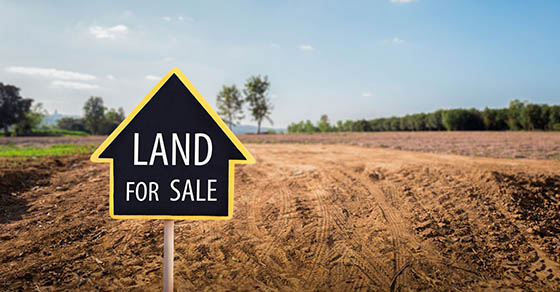 Let's say you own highly appreciated land that's now ripe for development. If you subdivide it, develop the resulting parcels and sell them off for a hefty profit, it could trigger a large tax bill.
In this scenario, the tax rules generally treat you as a real estate dealer. That means your entire profit — including the portion from pre-development appreciation in the value of the land — will be treated as high-taxed ordinary income subject to a federal rate of up to 37%. You may also owe the 3.8% net investment income tax (NIIT) for a combined federal rate of up to 40.8%. And you may owe state income tax too.
It would be better if you could arrange to pay lower long-term capital gain (LTCG) tax rates on at least part of the profit. The current maximum federal income tax rate on LTCGs is 20% or 23.8% if you owe the NIIT.
Potential tax-saving solution
Thankfully, there's a strategy that allows favorable LTCG tax treatment for all pre-development appreciation in the land value. You must have held the land for more than one year for investment (as opposed to holding it as a real estate dealer).
The portion of your profit attributable to subsequent subdividing, development and marketing activities will still be considered high-taxed ordinary income, because you'll be considered a real estate dealer for that part of the process.
But if you can manage to pay a 20% or 23.8% federal income tax rate on a big chunk of your profit (the pre-development appreciation part), that's something to celebrate.
Three-step strategy
Here's the three-step strategy that could result in paying a smaller tax bill on your real estate development profits.
1. Establish an S corporation
If you individually own the appreciated land, you can establish an S corporation owned solely by you to function as the developer. If you own the land via a partnership, or via an LLC treated as a partnership for federal tax purposes, you and the other partners (LLC members) can form the S corp and receive corporate stock in proportion to your percentage partnership (LLC) interests.
2. Sell the land to the S corp
Sell the appreciated land to the S corp for a price equal to the land's pre-development fair market value. If necessary, you can arrange a sale that involves only a little cash and a big installment note the S corp owes you. The business will pay off the note with cash generated by selling off parcels after development. The sale to the S corp will trigger a LTCG eligible for the 20% or 23.8% rate as long as you held the land for investment and owned it for over one year.
3. Develop the property and sell it off
The S corp will subdivide and develop the property, market it and sell it off. The profit from these activities will be higher-taxed ordinary income passed through to you as an S corp shareholder. If the profit is big, you'll probably pay the maximum 37% federal rate (or 40.8% percent with the NIIT. However, the average tax rate on your total profit will be much lower, because a big part will be lower-taxed LTCG from pre-development appreciation.
Favorable treatment
Thanks to the tax treatment created by this S corp developer strategy, you can lock in favorable treatment for the land's pre-development appreciation. That's a huge tax-saving advantage if the land has gone up in value. Consult with us if you have questions or want more information.
© 2023
Details

Published: 20 July 2023

20 July 2023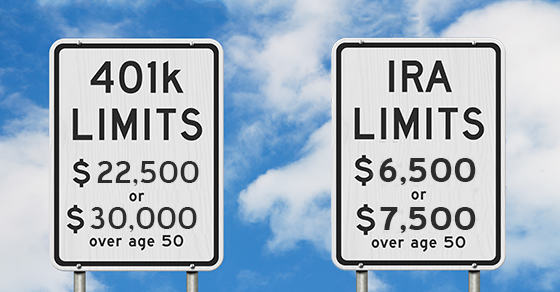 If you're age 50 or older, you can probably make extra "catch-up" contributions to your tax-favored retirement account(s). It is worth the trouble? Yes! Here are the rules of the road.

The deal with IRAs
Eligible taxpayers can make extra catch-up contributions of up to $1,000 annually to a traditional or Roth IRA. If you'll be 50 or older as of December 31, 2023, you can make a catch-up contribution for the 2023 tax year by April 15, 2024.
Extra deductible contributions to a traditional IRA create tax savings, but your deduction may be limited if you (or your spouse) are covered by a retirement plan at work and your income exceeds certain levels.
Extra contributions to Roth IRAs don't generate any up-front tax savings, but you can take federal-income-tax-free qualified withdrawals after age 59½. There are also income limits on Roth contributions.
Higher-income individuals can make extra nondeductible traditional IRA contributions and benefit from the tax-deferred earnings advantage.
How company plans stack up
You also have to be age 50 or older to make extra salary-reduction catch-up contributions to an employer 401(k), 403(b), or 457 retirement plan — assuming the plan allows them and you signed up. You can make extra contributions of up to $7,500 to these accounts for 2023. Check with your human resources department to see how to sign up for extra contributions.
Salary-reduction contributions are subtracted from your taxable wages, so you effectively get a federal income tax deduction. You can use the resulting tax savings to help pay for part of your extra catch-up contribution, or you can set the tax savings aside in a taxable retirement savings account to further increase your retirement wealth.
Tally the amounts
Here's the proof of how much you can accumulate.

IRAs
Let's say you're age 50 and you contribute an extra $1,000 catch-up contribution to your IRA this year and then do the same for the following 15 years. Here's how much extra you could have in your IRA by age 65 (rounded to the nearest $1,000).
4% Annual Return 6% Annual Return 8% Annual Return $22,000 $26,000 $30,000
Remember: Making larger deductible contributions to a traditional IRA can also lower your tax bills. Making additional contributions to a Roth IRA won't, but you can take more tax-free withdrawals later in life.
Company plans
Say you'll turn age 50 next year. You contribute an extra $7,500 to your company plan next year. Then, you do the same for the next 15 years. Here's how much more you could have in your 401(k), 403(b), or 457 plan account (rounded to the nearest $1,000).
4% Annual Return 6% Annual Return 8% Annual Return $164,000 $193,000 $227,000
Again, making larger contributions can also lower your tax bill.
Both IRA and company plans
Finally, let's say you'll turn age 50 next year. If you're eligible, you contribute an extra $1,000 to your IRA for next year plus you make an extra $7,500 contribution to your company plan. Then, you do the same for the next 15 years. Here's how much extra you could have in the two accounts combined (rounded to the nearest $1,000).
4% Annual Return 6% Annual Return 8% Annual Return $186,000 $219,000 $257,000
Make retirement more golden
As you can see, making extra catch-up contributions can add up to some pretty big numbers by the time you retire. If your spouse can make them too, you can potentially accumulate even more. Contact us if you have questions or want more information.
© 2023
Details

Published: 18 July 2023

18 July 2023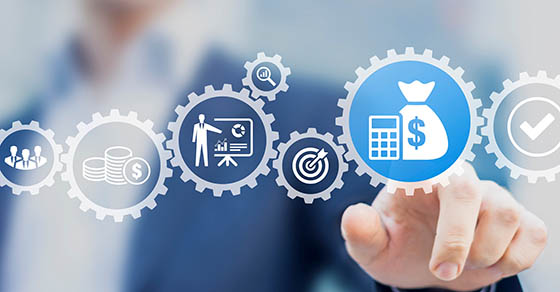 If you play a major role in a closely held corporation, you may sometimes spend money on corporate expenses personally. These costs may end up being nondeductible both by an officer and the corporation unless the correct steps are taken. This issue is more likely to happen with a financially troubled corporation.
What can't you deduct?
In general, you can't deduct an expense you incur on behalf of your corporation, even if it's a legitimate "trade or business" expense and even if the corporation is financially troubled. This is because a taxpayer can only deduct expenses that are his own. And since your corporation's legal existence as a separate entity must be respected, the corporation's costs aren't yours and thus can't be deducted even if you pay them.
To make matters worse, the corporation won't generally be able to deduct them either because it didn't pay them itself. Accordingly, be advised that it shouldn't be a practice of your corporation's officers or major shareholders to cover corporate costs.
What expenses may be deductible?
On the other hand, if a corporate executive incurs costs that relate to an essential part of his or her duties as an executive, they may be deductible as ordinary and necessary expenses related to his or her "trade or business" of being an executive. If you wish to set up an arrangement providing payments to you and safeguarding their deductibility, a provision should be included in your employment contract with the corporation stating the types of expenses which are part of your duties and authorizing you to incur them. For example, you may be authorized to attend out-of-town business conferences on the corporation's behalf at your personal expense.
What's the best alternative?
Alternatively, to avoid the complete loss of any deductions by both yourself and the corporation, an arrangement should be in place under which the corporation reimburses you for the expenses you incur. Turn the receipts over to the corporation and use an expense reimbursement claim form or system. This will at least allow the corporation to deduct the amount of the reimbursement.
Contact us if you'd like assistance or would like to discuss these issues further.
© 2023
Details

Published: 14 July 2023

14 July 2023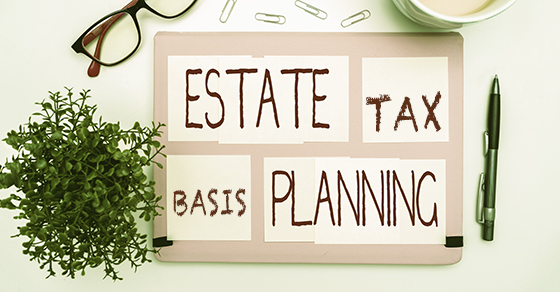 If you're planning your estate, or you've recently inherited assets, you may be unsure of the "cost" (or "basis") for tax purposes.
How do the rules work?
Under the current fair market value basis rules (also known as the "step-up and step-down" rules), an heir receives a basis in inherited property equal to its date-of-death value. So, for example, if your grandfather bought stock in 1940 for $600 and it's worth $1 million at his death, the basis is stepped up to $1 million in the hands of your grandfather's heirs — and all of that gain escapes federal income tax.
The fair market value basis rules apply to inherited property that's includible in the deceased's gross estate, and those rules also apply to property inherited from foreign persons who aren't subject to U.S. estate tax. It doesn't matter if a federal estate tax return is filed. The rules apply to the inherited portion of property owned by the inheriting taxpayer jointly with the deceased, but not the portion of jointly held property that the inheriting taxpayer owned before his or her inheritance. The fair market value basis rules also don't apply to reinvestments of estate assets by fiduciaries.
What if assets are given before death?
It's crucial to understand the current fair market value basis rules so that you don't pay more tax than you're legally required to.
For example, in the above example, if your grandfather decides to make a gift of the stock during his lifetime (rather than passing it on when he dies), the "step-up" in basis (from $600 to $1 million) would be lost. Property that has gone up in value acquired by gift is subject to the "carryover" basis rules. That means the person receiving the gift takes the same basis the donor had in it ($600 in this example), plus a portion of any gift tax the donor pays on the gift.
A "step-down" occurs if someone dies owning property that has declined in value. In that case, the basis is lowered to the date-of-death value. Proper planning calls for seeking to avoid this loss of basis. Giving the property away before death won't preserve the basis. That's because when property that has gone down in value is the subject of a gift, the person receiving the gift must take the date of gift value as his basis (for purposes of determining his or her loss on a later sale). Therefore, a good strategy for property that has declined in value is for the owner to sell it before death so he or she can enjoy the tax benefits of the loss.
Need help with estate planning and taxes?
These are the basic rules. Other rules and limits may apply. For example, in some cases, a deceased person's executor may be able to make an alternate valuation election. Contact us for tax assistance when estate planning and taxes as they relate to inheritances.
© 2023
Details

Published: 13 July 2023

13 July 2023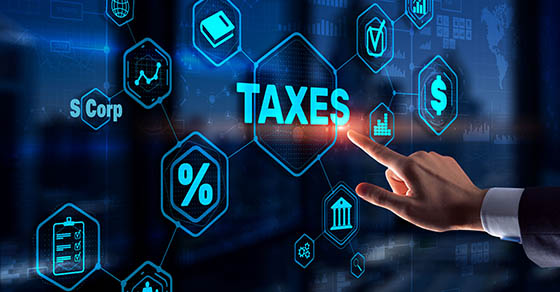 If you own an unincorporated small business, you probably don't like the size of your self-employment (SE) tax bills. No wonder!
For 2023, the SE tax is imposed at the painfully high rate of 15.3% on the first $160,200 of net SE income. This includes 12.4% for Social Security tax and 2.9% for Medicare tax. The $160,200 Social Security tax ceiling is up from the $147,000 ceiling for 2022, and it's only going to get worse in future years, thanks to inflation. Above the Social Security tax ceiling, the Medicare tax component of the SE tax continues at a 2.9% rate before increasing to 3.8% at higher levels of net SE income thanks to the 0.9% additional Medicare tax, on all income.
The S corp advantage
For wages paid in 2023 to an S corporation employee, including an employee who also happens to be a shareholder, the FICA tax wage withholding rate is 7.65% on the first $160,200 of wages: 6.2% for Social Security tax and 1.45% for Medicare tax. Above $160,200, the FICA tax wage withholding rate drops to 1.45% because the Social Security tax component is no longer imposed. But the 1.45% Medicare tax wage withholding hits compensation no matter how much you earn, and the rate increases to 2.35% at higher compensation levels thanks to the 0.9% additional Medicare tax.
An S corporation employer makes matching payments except for the 0.9% Additional Medicare tax, which only falls on the employee. Therefore, the combined employee and employer FICA tax rate for the Social Security tax is 12.4%, and the combined rate for the Medicare tax is 2.9%, increasing to 3.8% at higher compensation levels — same as the corresponding SE tax rates.
Note: In this article, we'll refer to the Social Security and Medicare taxes collectively as federal employment taxes whether paid as SE tax for self-employed folks or FICA tax for employees.
Strategy: Become an S corporation
While wages paid to an S corporation shareholder-employee get hit with federal employment taxes, any remaining S corp taxable income that's passed through to the employee-shareholder is exempt from federal employment taxes. The same is true for cash distributions paid out to a shareholder-employee. Since passed-through S corporation taxable income increases the tax basis of a shareholder-employee's stock, distributions of corporate cash flow are usually free from federal income tax.
In appropriate circumstances, an S corp can follow the tax-saving strategy of paying modest, but justifiable, salaries to shareholder-employees. At the same time, it can pay out most or all of the remaining corporate cash flow in the form of federal-employment-tax-free shareholder distributions. In contrast, an owner's share of net taxable income from a sole proprietorship, partnership and LLC (treated as a partnership for tax purposes) is generally subject to the full ravages of the SE tax.
Potential negative side effect
Running your business as an S corporation and paying modest salaries to the shareholder-employee(s) may mean reduced capacity to make deductible contributions to tax-favored retirement accounts. For example, if an S corporation maintains a SEP, the maximum annual deductible contribution for a shareholder-employee is limited to 25% of salary. So the lower the salary, the lower the maximum contribution. However, if the S corp sets up a 401(k) plan, paying modest salaries generally won't preclude generous contributions.
Other implications
Converting an unincorporated business into an S corporation has other legal and tax implications. It's a big decision. We can explain all the issues.
© 2023
Details

Published: 06 July 2023

06 July 2023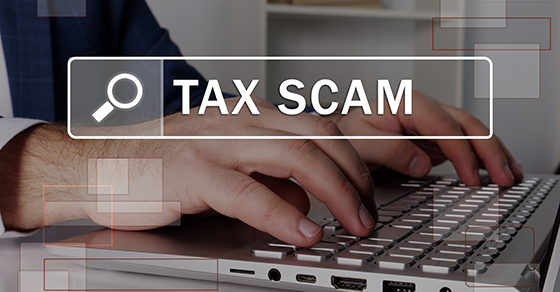 "Thousands of people have lost millions of dollars and their personal information to tax scams," according to the IRS. The scams may come in through email, text messages, telephone calls or regular mail. Criminals regularly target both individuals and businesses and often prey on the elderly.
Important: The IRS will never contact you by email, text or social media channels about a tax bill or refund. Most IRS contacts are first made through regular mail. So if you get a text message saying it's the IRS and asking for your Social Security number, it's someone trying to steal your identity and rob you. Remember that the IRS already has your Social Security number.
"Scammers are coming up with new ways all the time to try to steal information from taxpayers," said IRS Commissioner Danny Werfel. "People should be wary and avoid sharing sensitive personal data over the phone, email or social media to avoid getting caught up in these scams."
Here are some of the crimes the IRS has identified in recent months:
Email messages and texts that infect recipients' computers and phones. In this scam, a phony email claims to come from the IRS. The subject line of the email often states that the message is a notice of underreported income or a refund. There may be an attachment or a link to a bogus web page with your "tax statement." When you open the attachment or click on the link, a Trojan horse virus is downloaded to your computer.
The trojan horse is an example of malicious code (also known as malware) that can take over your computer hard drive, giving someone remote access to the computer. It may also look for passwords and other information. The scammer will then use whatever information is gathered to commit identity theft, gain access to bank accounts and more.
Phishing and spear phishing messages. Emails or text messages that are designed to get users to provide personal information are called phishing. Spear phishing is a tailored phishing attempt sent to a specific organization or business department.
For example, one spear phishing scam targets employees who work in payroll departments. These employees might get an email that looks like it comes from an official source, such as the company CEO, requesting W-2 forms for all employees. The payroll employees might erroneously reply with these documents, which then provides criminals with personal information about the staff that can be used to commit fraud.
The IRS recommends using a two-person review process if you receive a request for W-2s. In addition, employers should require any requests for payroll to be submitted through an official process, like the employer's human resources portal.
Scams keep evolving
These are only a few examples of the types of tax scams circulating. Be on guard for any suspicious messages. Don't open attachments or click on links. Contact us if you get an email about a tax return we prepared. You can also report suspicious emails that claim to come from the IRS at This email address is being protected from spambots. You need JavaScript enabled to view it.. Those who believe they may already be victims of identity theft should find out what do by going to the Federal Trade Commission's website, OnGuardOnLine.gov.
© 2023
Details

Published: 05 July 2023

05 July 2023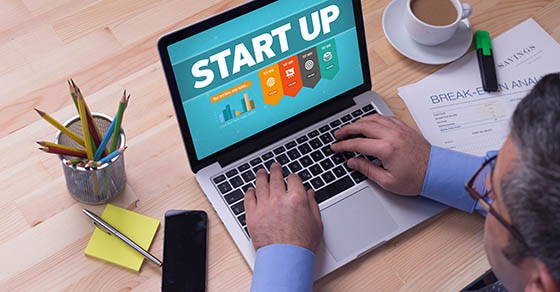 The U.S. Department of Labor (DOL) recently announced that a jury in a landmark case, Walsh v. East Penn Manufacturing Co, Inc., DC-PA, has awarded more than $22 million in back wages to about 7,500 employees of a battery manufacturer. The award marks the largest recorded verdict ever under the Fair Labor Standards Act (FLSA). Further, the DOL, which brought the lawsuit, plans to request an equal amount in liquidated damages and an injunction requiring future FLSA compliance by the manufacturer.
The jury found that the manufacturer was required to pay affected workers for all of their working time — including the actual additional time needed to put on and remove protective equipment and to shower to avoid the dangers of lead exposure and other hazards — resulting in overtime violations. This case should act as a wakeup call for all manufacturers to pay close attention to FLSA rules and regulations concerning tracking time and pay.
FLSA pay regs explained
Under the FLSA, employees must be paid an overtime rate of one and a half times their regular pay rate for time worked above 40 hours a week, unless specific exemptions exist. FLSA exemptions exclude certain executives, administrative and professional (EAP) employees; outside salespeople; and computer employees from the federal overtime rules.
What constitutes hours worked under the FLSA? "Workday," in general, means the period between the time on any particular day when employees commence their "principal activities" and the time at which they cease such activities. Principal activities are those that employees are employed to perform, such as the work manufacturing employees perform during their shift on the manufacturing floor — and those hours must be compensated.
But employees must also be compensated for all activities that are essential to performing their principal activities, even if the activities are performed before employees begin, or after they end, their principal work activities. The workday may, therefore, be longer than employees' scheduled shift, hours, tour of duty, or production line time.
For example, if employees in a chemical plant cannot perform their principal activities without putting on certain clothes, then changing clothes on the employer's premises at the beginning and end of the workday would be essential to performing their principal activities. The time spent changing clothes would be part of the workday and must be compensated.
Facts of the case
The manufacturer, one of the largest battery producers in the world, maintained two sets of time records for its employees. The first was based on a card-scanning system requiring employees to swipe in no more than 14 minutes before a shift and no more than 14 minutes after a shift. The other set of "adjusted" records didn't reflect the 14-minute rule before and after shifts.
The manufacturer paid its employees based on the adjusted time records, without taking the 14-minute rule into account, even though it was aware that more time was needed for pre- and post-shift activities. In response to an employee's complaint, the employer adjusted its policy, providing a five-minute grace period before a shift to change into uniforms and additional time for cleaning up after a shift when approved by a manager. Also, the employer granted employees 10 minutes for shower time after their shifts.
The parties didn't dispute that the activities before and after employees' 8-hour shifts were "integral and indispensable." However, they disagreed about the measuring stick used for this compensable time.
The key difference between the parties: The DOL argued that the employer should record the actual time it takes for workers to put on and take off their protective uniforms. Conversely, the employer asserted that it's required to pay employees only for the "reasonable time" to complete those tasks and that the 15 minutes for pre-shift activity and 10 minutes for post-shift activity is sufficient.
In the end, the manufacturer couldn't persuade the court. The court confirmed that the appropriate method for measuring compensable time is based on the continuous workday rule, whereby employees are compensated for all time spent during the continuous workday. The court saw no binding legal precedence for using a "reasonable" amount of time.
Moreover, the court indicated that the "reasonable" time standard was used only for calculating back-pay damages and not for regular pay. So, it agreed with the DOL's position that compensation should be based on the actual time spent on the activities — not a "reasonable" amount of time.
Besides siding with the employees on overtime pay, the court found that the manufacturer violated FLSA recordkeeping provisions. Reason: The manufacturer openly admitted it didn't record the actual time spent on pre- and post-shift activities.
Learn from others' mistakes
This case is a cautionary tale for manufacturing companies in similar circumstances. Be sure to accurately track work hours of employees according to the FLSA and other prevailing laws and regulations — and to pay them for the tracked time.
© 2023