Weekly Tax Brief
Details

Published: 04 January 2022

04 January 2022
Do you want to sell commercial or investment real estate that has appreciated significantly? One way to defer a tax bill on the gain is with a Section 1031 "like-kind" exchange where you exchange the property rather than sell it. With real estate prices up in some markets (and higher resulting tax bills), the like-kind exchange strategy may be attractive.
A like-kind exchange is any exchange of real property held for investment or for productive use in your trade or business (relinquished property) for like-kind investment, trade or business real property (replacement property).
For these purposes, like-kind is broadly defined, and most real property is considered to be like-kind with other real property. However, neither the relinquished property nor the replacement property can be real property held primarily for sale.
Important change
Under the Tax Cuts and Jobs Act, tax-deferred Section 1031 treatment is no longer allowed for exchanges of personal property — such as equipment and certain personal property building components — that are completed after December 31, 2017.
If you're unsure if the property involved in your exchange is eligible for like-kind treatment, please contact us to discuss the matter.
Assuming the exchange qualifies, here's how the tax rules work. If it's a straight asset-for-asset exchange, you won't have to recognize any gain from the exchange. You'll take the same "basis" (your cost for tax purposes) in the replacement property that you had in the relinquished property. Even if you don't have to recognize any gain on the exchange, you still must report it on Form 8824, "Like-Kind Exchanges."
Frequently, however, the properties aren't equal in value, so some cash or other property is tossed into the deal. This cash or other property is known as "boot." If boot is involved, you'll have to recognize your gain, but only up to the amount of boot you receive in the exchange. In these situations, the basis you get in the like-kind replacement property you receive is equal to the basis you had in the relinquished property you gave up reduced by the amount of boot you received but increased by the amount of any gain recognized.
An example to illustrate
Let's say you exchange land (business property) with a basis of $100,000 for a building (business property) valued at $120,000 plus $15,000 in cash. Your realized gain on the exchange is $35,000: You received $135,000 in value for an asset with a basis of $100,000. However, since it's a like-kind exchange, you only have to recognize $15,000 of your gain. That's the amount of cash (boot) you received. Your basis in your new building (the replacement property) will be $100,000: your original basis in the relinquished property you gave up ($100,000) plus the $15,000 gain recognized, minus the $15,000 boot received.
Note that no matter how much boot is received, you'll never recognize more than your actual ("realized") gain on the exchange.
If the property you're exchanging is subject to debt from which you're being relieved, the amount of the debt is treated as boot. The theory is that if someone takes over your debt, it's equivalent to the person giving you cash. Of course, if the replacement property is also subject to debt, then you're only treated as receiving boot to the extent of your "net debt relief" (the amount by which the debt you become free of exceeds the debt you pick up).
Great tax-deferral vehicle
Like-kind exchanges can be a great tax-deferred way to dispose of investment, trade or business real property. Contact us if you have questions or would like to discuss the strategy further.
© 2022
Details

Published: 04 January 2022

04 January 2022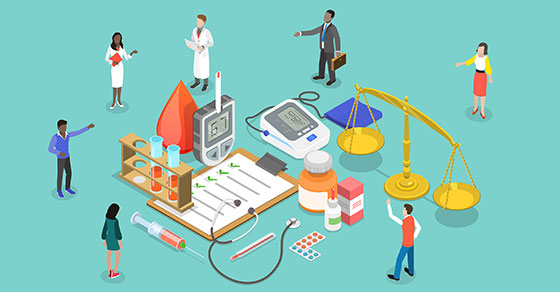 You may pay out a bundle in out-of-pocket medical costs each year. But can you deduct them on your tax return? It's possible but not easy. Medical expenses can be claimed as a deduction only to the extent your unreimbursed costs exceed 7.5% of your adjusted gross income. Plus, medical expenses are deductible only if you itemize, which means that your itemized deductions must exceed your standard deduction.
Qualifying costs include many items other than hospital and doctor bills. Here are some items to take into account in determining a possible deduction:
Insurance premiums. The cost of health insurance is a medical expense that can total thousands of dollars a year. Even if your employer provides you with coverage, you can deduct the portion of the premiums you pay. Long-term care insurance premiums also qualify, subject to dollar limits based on age.
Transportation. The cost of getting to and from medical treatment is an eligible expense. This includes taxi fares, public transportation or using your own car. Car costs can be calculated at 18 cents a mile for miles driven in 2022 (up from 16 cents in 2021), plus tolls and parking. Alternatively, you can deduct your actual costs, including gas and oil, but not general costs such as insurance, depreciation or maintenance.
Therapists and nurses. Services provided by individuals other than physicians can qualify if they relate to a medical condition and aren't for general health. For example, the cost of physical therapy after knee surgery would qualify, but the costs of a personal trainer to tone you up wouldn't. Also qualifying are amounts paid to a psychologist for medical care and certain long-term care services required by chronically ill individuals.
Eyeglasses, hearing aids, dental work and prescriptions. Deductible expenses include the cost of glasses, contacts, hearing aids and most dental work. Purely cosmetic expenses (such as tooth whitening) don't qualify, but certain medically necessary cosmetic surgery is deductible. Prescription drugs qualify, but nonprescription drugs such as aspirin don't even if a physician recommends them. Neither do amounts paid for treatments that are illegal under federal law (such as marijuana), even if permitted under state law.
Smoking-cessation programs. Amounts paid to participate in a smoking-cessation program and for prescribed drugs designed to alleviate nicotine withdrawal are deductible expenses. However, nonprescription gum and certain nicotine patches aren't.
Weight-loss programs. A weight-loss program is a deductible expense if undertaken as treatment for a disease diagnosed by a physician. This can be obesity or another disease, such as hypertension, for which a doctor directs you to lose weight. It's a good idea to get a written diagnosis. Deductible expenses include fees paid to join a program and attend meetings. However, the cost of low-calorie food that you eat in place of a regular diet isn't deductible.
Dependents and others. You can deduct the medical expenses you pay for dependents, such as your children. Additionally, you may be able to deduct medical costs you pay for an individual, such as a parent or grandparent, who would qualify as your dependent except that he or she has too much gross income or files jointly. In most cases, the medical costs of a child of divorced parents can be claimed by the parent who pays them.
In summation, medical costs are fairly broadly defined for deduction purposes. We can assess if you qualify for a deduction or answer any questions you have.
© 2022
Details

Published: 28 December 2021

28 December 2021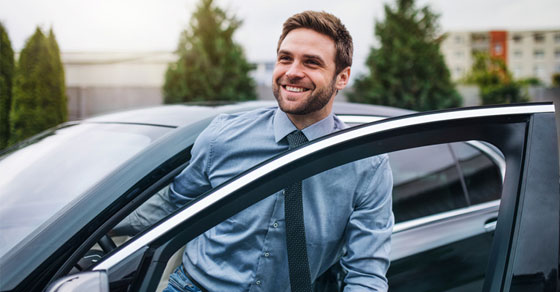 After two years of no increases, the optional standard mileage rate used to calculate the deductible cost of operating an automobile for business will be going up in 2022 by 2.5 cents per mile. The IRS recently announced that the cents-per-mile rate for the business use of a car, van, pickup or panel truck will be 58.5 cents (up from 56 cents for 2021).
The increased tax deduction partly reflects the price of gasoline. On December 21, 2021, the national average price of a gallon of regular gas was $3.29, compared with $2.22 a year earlier, according to AAA Gas Prices.
Don't want to keep track of actual expenses?
Businesses can generally deduct the actual expenses attributable to business use of vehicles. This includes gas, oil, tires, insurance, repairs, licenses and vehicle registration fees. In addition, you can claim a depreciation allowance for the vehicle. However, in many cases, certain limits apply to depreciation write-offs on vehicles that don't apply to other types of business assets.
The cents-per-mile rate is beneficial if you don't want to keep track of actual vehicle-related expenses. With this method, you don't have to account for all your actual expenses. However, you still must record certain information, such as the mileage for each business trip, the date and the destination.
Using the cents-per-mile rate is also popular with businesses that reimburse employees for business use of their personal vehicles. These reimbursements can help attract and retain employees who drive their personal vehicles a great deal for business purposes. Why? Under current law, employees can't deduct unreimbursed employee business expenses, such as business mileage, on their own income tax returns.
If you do use the cents-per-mile rate, keep in mind that you must comply with various rules. If you don't comply, the reimbursements could be considered taxable wages to the employees.
How is the rate calculated?
The business cents-per-mile rate is adjusted annually. It's based on an annual study commissioned by the IRS about the fixed and variable costs of operating a vehicle, such as gas, maintenance, repair and depreciation. Occasionally, if there's a substantial change in average gas prices, the IRS will change the cents-per-mile rate midyear.
When can the cents-per-mile method not be used?
There are some cases when you can't use the cents-per-mile rate. It partly depends on how you've claimed deductions for the same vehicle in the past. In other situations, it depends on if the vehicle is new to your business this year or whether you want to take advantage of certain first-year depreciation tax breaks on it.
As you can see, there are many factors to consider in deciding whether to use the standard mileage rate to deduct vehicle expenses. We can help if you have questions about tracking and claiming such expenses in 2022 — or claiming 2021 expenses on your 2021 income tax return. 
© 2021
Details

Published: 23 December 2021

23 December 2021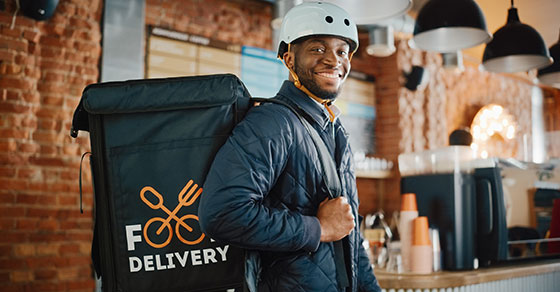 The number of people engaged in the "gig" or sharing economy has grown in recent years. In an August 2021 survey, the Pew Research Center found that 16% of Americans have earned money at some time through online gig platforms. This includes providing car rides, shopping for groceries, walking dogs, performing household tasks, running errands and making deliveries from a restaurant or store.
There are tax consequences for the people who perform these jobs. Basically, if you receive income from an online platform offering goods and services, it's generally taxable. That's true even if the income comes from a side job and even if you don't receive an income statement reporting the amount of money you made.
Traits of gig workers
Gig workers are those who are independent contractors and conduct their jobs through online platforms. Examples include Uber, Lyft, Airbnb, Angi, Instacart and DoorDash.
Unlike traditional employees, independent contractors don't receive benefits associated with employment or employer-sponsored health insurance. They also aren't covered by the minimum wage or other protections of federal laws, aren't part of states' unemployment insurance systems, and are on their own when it comes to training, retirement savings and taxes.
Tax obligations
If you're part of the gig or sharing economy, here are some considerations.
You may need to make quarterly estimated tax payments because your income isn't subject to withholding. These payments are generally due on April 15, June 15, September 15 and January 15 of the following year. (If a deadline falls on a Saturday or Sunday, the deadline is extended to the next business day.)
You should receive a Form 1099-NEC, Nonemployee Compensation, a Form 1099-K or other income statement from the online platform.
Some or all of your business expenses may be deductible on your tax return, subject to the normal tax limitations and rules. For example, if you provide rides with your own car, you may be able to deduct depreciation for wear and tear and deterioration of the vehicle. Be aware that if you rent a room in your main home or vacation home, the rules for deducting expenses can be complex.
Diligent recordkeeping
It's critical to keep good records tracking income and expenses in case you are audited by the IRS or a state/local tax authority. Contact us if you have questions about your tax obligations as a gig worker or the deductions you can claim. You don't want to get an expensive surprise when you file your tax return next year.
© 2021
Details

Published: 21 December 2021

21 December 2021
Here are some of the key tax-related deadlines affecting businesses and other employers during the first quarter of 2022. Keep in mind that this list isn't all-inclusive, so there may be additional deadlines that apply to you. Contact us to ensure you're meeting all applicable deadlines and to learn more about the filing requirements.
January 17 (The usual deadline of January 15 is a Saturday)
Pay the final installment of 2021 estimated tax.
Farmers and fishermen: Pay estimated tax for 2021.
January 31
File 2021 Forms W-2, "Wage and Tax Statement," with the Social Security Administration and provide copies to your employees.
Provide copies of 2021 Forms 1099-MISC, "Miscellaneous Income," to recipients of income from your business where required.
File 2021 Forms 1099-MISC, reporting nonemployee compensation payments in Box 7, with the IRS.
File Form 940, "Employer's Annual Federal Unemployment (FUTA) Tax Return," for 2021. If your undeposited tax is $500 or less, you can either pay it with your return or deposit it. If it's more than $500, you must deposit it. However, if you deposited the tax for the year in full and on time, you have until February 10 to file the return.
File Form 941, "Employer's Quarterly Federal Tax Return," to report Medicare, Social Security and income taxes withheld in the fourth quarter of 2021. If your tax liability is less than $2,500, you can pay it in full with a timely filed return. If you deposited the tax for the quarter in full and on time, you have until February 10 to file the return. (Employers that have an estimated annual employment tax liability of $1,000 or less may be eligible to file Form 944, "Employer's Annual Federal Tax Return.")
File Form 945, "Annual Return of Withheld Federal Income Tax," for 2021 to report income tax withheld on all nonpayroll items, including backup withholding and withholding on accounts such as pensions, annuities and IRAs. If your tax liability is less than $2,500, you can pay it in full with a timely filed return. If you deposited the tax for the year in full and on time, you have until February 10 to file the return.
February 28
File 2021 Forms 1099-MISC with the IRS if: 1) they're not required to be filed earlier and 2) you're filing paper copies. (Otherwise, the filing deadline is March 31.)
March 15
If a calendar-year partnership or S corporation, file or extend your 2021 tax return and pay any tax due. If the return isn't extended, this is also the last day to make 2021 contributions to pension and profit-sharing plans.
© 2021
Details

Published: 16 December 2021

16 December 2021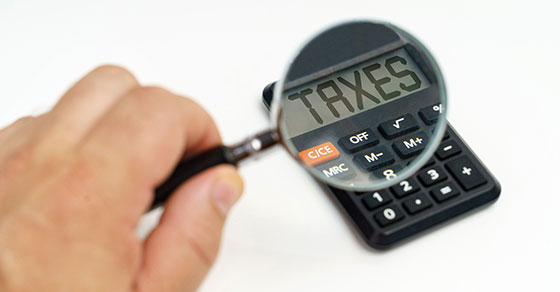 Year-end is a good time to plan to save taxes by carefully structuring your capital gains and losses.
Consider some possibilities if you have losses on certain investments to date. For example, suppose you lost money this year on some stock and have other stock that has appreciated. Consider selling appreciated assets before December 31 (if you think their value has peaked) and offsetting gains with losses.
Long-term capital losses offset long-term capital gains before they offset short-term capital gains. Similarly, short-term capital losses offset short-term capital gains before they offset long-term capital gains. You may use up to $3,000 ($1,500 for married filing separately) of total capital losses in excess of total capital gains as a deduction against ordinary income in computing your adjusted gross income (AGI).
Individuals are subject to federal tax at a rate as high as 37% on short-term capital gains and ordinary income. But long-term capital gains on most investments receive favorable treatment. They're taxed at rates ranging from zero to 20% depending on your taxable income (inclusive of the gains). High-income taxpayers pay an additional 3.8% net investment income tax on their net gain and certain other investment income.
This means you should try to avoid having long-term capital losses offset long-term capital gains since those losses will be more valuable if they're used to offset short-term capital gains or up to $3,000 per year of ordinary income. This requires making sure that the long-term capital losses aren't taken in the same year as the long-term capital gains.
However, this isn't just a tax issue. Investment factors must also be considered. You don't want to defer recognizing gain until next year if there's too much risk that the investment's value will decline before it can be sold. Similarly, you wouldn't want to risk increasing a loss on investments you expect to decline in value by deferring a sale until the following year.
To the extent that taking long-term capital losses in a different year than long-term capital gains is consistent with good investment planning, take steps to prevent those losses from offsetting those gains.
If you've yet to realize net capital losses for 2021 but expect to realize net capital losses next year well in excess of the $3,000 ceiling, consider accelerating some excess losses into this year. The losses can offset current gains and up to $3,000 of any excess loss will become deductible against ordinary income this year.
For the reasons outlined above, paper losses or gains on stocks may be worth recognizing this year. But suppose the stock is also an investment worth holding for the long term. You can't sell stock to establish a tax loss and buy it back the next day. The "wash sale" rule precludes recognition of a loss where substantially identical securities are bought and sold within a 61-day period (30 days before or 30 days after the date of sale).
However, you may be able to realize a tax loss by:
Selling the original holding and then buying the same securities at least 31 days later. The risk is interim upward price movement.
Buying more of the same stock, then selling the original holding at least 31 days later. The risk is interim downward price movement.
Selling the original holding and buying similar securities in different companies in the same line of business. This trades on the prospects of the industry, rather than the particular stock.
Selling an original holding of mutual fund shares and buying shares in another fund with a similar investment strategy.
Careful handling of capital gains and losses can save tax. Contact us if you have questions about these strategies.
© 2021
Details

Published: 14 December 2021

14 December 2021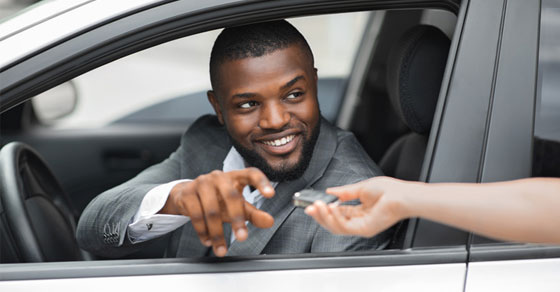 The use of a company vehicle is a valuable fringe benefit for owners and employees of small businesses. This perk results in tax deductions for the employer as well as tax breaks for the owners and employees using the cars. (And of course, they get the nontax benefit of getting a company car.) Plus, current tax law and IRS rules make the benefit even better than it was in the past.
The rules in action
Let's say you're the owner-employee of a corporation that's going to provide you with a company car. You need the car to visit customers, meet with vendors and check on suppliers. You expect to drive the car 8,500 miles a year for business. You also expect to use the car for about 7,000 miles of personal driving, including commuting, running errands and weekend trips. Therefore, your usage of the vehicle will be approximately 55% for business and 45% for personal purposes. You want a nice car to reflect positively on your business, so the corporation buys a new $55,000 luxury sedan.
Your cost for personal use of the vehicle is equal to the tax you pay on the fringe benefit value of your 45% personal mileage. By contrast, if you bought the car yourself to be able to drive the personal miles, you'd be out-of-pocket for the entire purchase cost of the car.
Your personal use will be treated as fringe benefit income. For tax purposes, your corporation will treat the car much the same way it would any other business asset, subject to depreciation deduction restrictions if the auto is purchased. Out-of-pocket expenses related to the car (including insurance, gas, oil and maintenance) are deductible, including the portion that relates to your personal use. If the corporation finances the car, the interest it pays on the loan would be deductible as a business expense (unless the business is subject to the business interest expense deduction limitation under the tax code).
In contrast, if you bought the auto yourself, you wouldn't be entitled to any deductions. Your outlays for the business-related portion of your driving would be unreimbursed employee business expenses that are nondeductible from 2018 to 2025 due to the suspension of miscellaneous itemized deductions under the Tax Cuts and Jobs Act. And if you financed the car yourself, the interest payments would be nondeductible.
And finally, the purchase of the car by your corporation will have no effect on your credit rating.
Necessary paperwork
Providing an auto for an owner's or key employee's business and personal use comes with complications and paperwork. Personal use will have to be tracked and valued under the fringe benefit tax rules and treated as income. This article only explains the basics.
Despite the necessary valuation and paperwork, a company-provided car is still a valuable fringe benefit for business owners and key employees. It can provide them with the use of a vehicle at a low tax cost while generating tax deductions for their businesses. We can help you stay in compliance with the rules and explain more about this prized perk.
© 2021
Details

Published: 09 December 2021

09 December 2021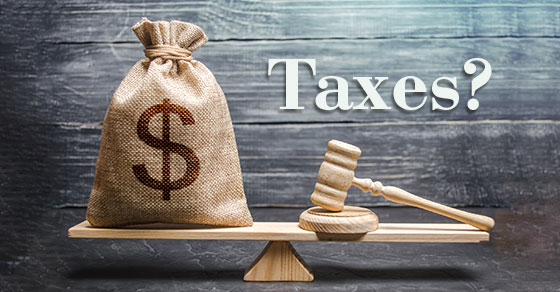 Details

Published: 07 December 2021

07 December 2021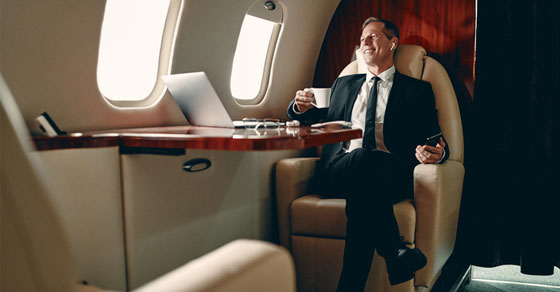 If your business is successful and you do a lot of business travel, you may have considered buying a corporate aircraft. Of course, there are tax and non-tax implications for aircraft ownership. Let's look at the basic tax rules.
Business travel only
In most cases, if your company buys a plane used only for business, the company can deduct its entire cost in the year that it's placed into service. The cases in which the aircraft is ineligible for this immediate write-off are:
The few instances in which neither the 100% bonus depreciation rules nor the Section 179 small business expensing rules apply or
When the taxpayer has elected out of 100% bonus depreciation and hasn't made the election to apply Sec. 179 expensing.
In those cases, the depreciation schedule is 20% of the cost for year 1, 32% for year 2, 19.2% for year 3, 11.52% for year 4, 11.52% for year 5 and 5.76% for year 6. Note that the bonus depreciation rate is scheduled to be phased down for property placed in service after 2022.
Interestingly, these "cost recovery" rules are more favorable than the rules for business autos. The business auto rules place annual caps on depreciation and, in the year an auto is placed in service, both depreciation and Sec. 179 expensing.
In the case of a business-travel-only aircraft, post-acquisition expenses aren't treated differently than post-acquisition expenditures for other machinery and equipment. For example, routine maintenance and repair expenses are immediately deductible while amounts that improve or restore the aircraft must be capitalized and depreciated.
The only "catch" that distinguishes the tax treatment of an aircraft used 100% for business travel from the treatment of most other machinery and equipment is that company aircraft are one of the categories of business property that require more rigorous recordkeeping to prove the connection of uses and expenses to business purposes.
Business and personal travel
Personal travel won't affect the depreciation results discussed above if the value of the travel is compensation income (and is reported and withheld upon as such) to a person that isn't at least a 5% owner or a person "related" to the corporation. This means, for example, that personal travel by a non-share-holding employee won't affect depreciation if the value of the travel is compensation to him or her and is reported and withheld upon. The depreciation results can be affected if the person for whom the value of the travel is compensation income is at least a 5% shareholder or a related person. But even in that case, the depreciation results won't be affected if you comply with a generous "fail-safe" rule.
With one limitation, personal travel won't affect the treatment of otherwise-deductible post-acquisition expenditures if the value of the travel is compensation income (and is reported and withheld upon). The limitation is that if the person for whom the value of the travel is to be treated as compensation income is at least a 10% owner, director, officer or a person related to the corporation, the amount of the deduction for otherwise-deductible costs allocable to the personal travel can't exceed the travel value.
Moving forward
Other rules and limitations may apply. As you can see, even in the case of an aircraft used for business and personal travel, these rules aren't onerous. But they do require careful recordkeeping and, when an aircraft is used for personal travel, compliance with reporting and withholding requirements. Contact us to learn more in your situation.
© 2021
Details

Published: 03 December 2021

03 December 2021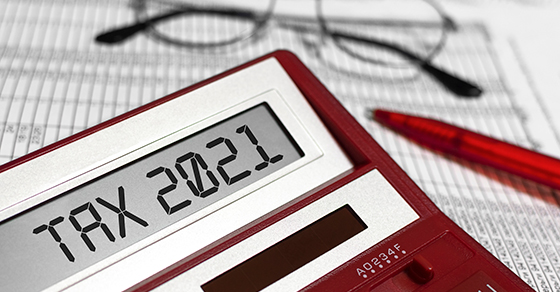 If you're starting to worry about your 2021 tax bill, there's good news — you may still have time to reduce your liability. Here are three quick strategies that may help you trim your taxes before year-end.
1. Accelerate deductions/defer income. Certain tax deductions are claimed for the year of payment, such as the mortgage interest deduction. So, if you make your January 2022 payment in December, you can deduct the interest portion on your 2021 tax return (assuming you itemize).
Pushing income into the new year also will reduce your taxable income. If you're expecting a bonus at work, for example, and you don't want the income this year, ask if your employer can hold off on paying it until January. If you're self-employed, you can delay your invoices until late in December to divert the revenue to 2022.
You shouldn't pursue this approach if you expect to be in a higher tax bracket next year. Also, if you're eligible for the qualified business income deduction for pass-through entities, you might reduce the amount of that deduction if you reduce your income.
2. Maximize your retirement contributions. What could be better than paying yourself? Federal tax law encourages individual taxpayers to make the maximum allowable contributions for the year to their retirement accounts, including traditional IRAs and SEP plans, 401(k)s and deferred annuities.
For 2021, you generally can contribute as much as $19,500 to 401(k)s and $6,000 for traditional IRAs. Self-employed individuals can contribute up to 25% of your net income (but no more than $58,000) to a SEP IRA.
3. Harvest your investment losses. Losing money on your investments has a bit of an upside — it gives you the opportunity to offset taxable gains. If you sell underperforming investments before the end of the year, you can offset gains realized this year on a dollar-for-dollar basis.
If you have more losses than gains, you generally can apply up to $3,000 of the excess to reduce your ordinary income. Any remaining losses are carried forward to future tax years.
There's still time
The ideas described above are only a few of the strategies that still may be available. Contact us if you have questions about these or other methods for minimizing your tax liability for 2021.
© 2021