Weekly Tax Brief
Details

Published: 21 April 2022

21 April 2022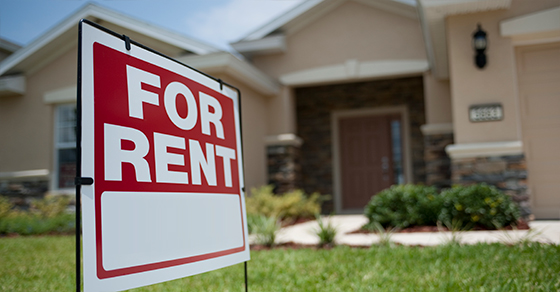 In some cases, homeowners decide to move to new residences, but keep their present homes and rent them out. If you're thinking of doing this, you're probably aware of the financial risks and rewards. However, you also should know that renting out your home carries potential tax benefits and pitfalls.
You're generally treated as a regular real estate landlord once you begin renting your home. That means you must report rental income on your tax return, but also are entitled to offsetting landlord deductions for the money you spend on utilities, operating expenses, incidental repairs and maintenance (for example, fixing a leak in the roof). Additionally, you can claim depreciation deductions for the home. You can fully offset rental income with otherwise allowable landlord deductions.
Passive activity rules
However, under the passive activity loss (PAL) rules, you may not be able to currently claim the rent-related deductions that exceed your rental income unless an exception applies. Under the most widely applicable exception, the PAL rules won't affect your converted property for a tax year in which your adjusted gross income doesn't exceed $100,000, you actively participate in running the home-rental business, and your losses from all rental real estate activities in which you actively participate don't exceed $25,000.
You should also be aware that potential tax pitfalls may arise from renting your residence. Unless your rentals are strictly temporary and are made necessary by adverse market conditions, you could forfeit an important tax break for home sellers if you finally sell the home at a profit. In general, you can escape tax on up to $250,000 ($500,000 for married couples filing jointly) of gain on the sale of your principal home. However, this tax-free treatment is conditioned on your having used the residence as your principal residence for at least two of the five years preceding the sale. So renting your home out for an extended time could jeopardize a big tax break.
Even if you don't rent out your home so long as to jeopardize your principal residence exclusion, the tax break you would have gotten on the sale (the $250,000/$500,000 exclusion) won't apply to the extent of any depreciation allowable with respect to the rental or business use of the home for periods after May 6, 1997, or to any gain allocable to a period of nonqualified use (any period during which the property isn't used as the principal residence of the taxpayer or the taxpayer's spouse or former spouse) after December 31, 2008. A maximum tax rate of 25% will apply to this gain (attributable to depreciation deductions).
Selling at a loss
Some homeowners who bought at the height of a market may ultimately sell at a loss someday. In such situations, the loss is available for tax purposes only if the owner can establish that the home was in fact converted permanently into income-producing property. Here, a longer lease period helps an owner. However, if you're in this situation, be aware that you may not wind up with much of a loss for tax purposes. That's because basis (the cost for tax purposes) is equal to the lesser of actual cost or the property's fair market value when it's converted to rental property. So if a home was bought for $300,000, converted to a rental when it's worth $250,000, and ultimately sold for $225,000, the loss would be only $25,000.
The question of whether to turn a principal residence into rental property isn't easy. Contact us to review your situation and help you make a decision.
© 2022
Details

Published: 20 April 2022

20 April 2022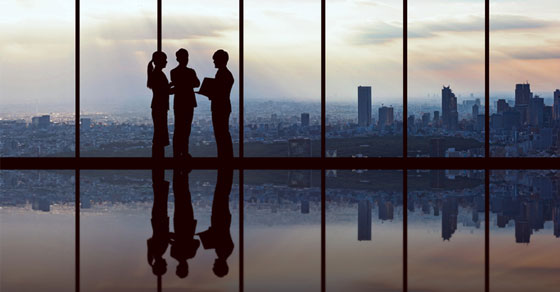 Adding a new partner in a partnership has several financial and legal implications. Let's say you and your partners are planning to admit a new partner. The new partner will acquire a one-third interest in the partnership by making a cash contribution to it. Let's further assume that your bases in your partnership interests are sufficient so that the decrease in your portions of the partnership's liabilities because of the new partner's entry won't reduce your bases to zero.
Not as simple as it seems
Although the entry of a new partner appears to be a simple matter, it's necessary to plan the new person's entry properly in order to avoid various tax problems. Here are two issues to consider:
First, if there's a change in the partners' interests in unrealized receivables and substantially appreciated inventory items, the change is treated as a sale of those items, with the result that the current partners will recognize gain. For this purpose, unrealized receivables include not only accounts receivable, but also depreciation recapture and certain other ordinary income items. In order to avoid gain recognition on those items, it's necessary that they be allocated to the current partners even after the entry of the new partner.
Second, the tax code requires that the "built-in gain or loss" on assets that were held by the partnership before the new partner was admitted be allocated to the current partners and not to the entering partner. Generally speaking, "built-in gain or loss" is the difference between the fair market value and basis of the partnership property at the time the new partner is admitted.
The most important effect of these rules is that the new partner must be allocated a portion of the depreciation equal to his share of the depreciable property based on current fair market value. This will reduce the amount of depreciation that can be taken by the current partners. The other effect is that the built-in gain or loss on the partnership assets must be allocated to the current partners when partnership assets are sold. The rules that apply here are complex and the partnership may have to adopt special accounting procedures to cope with the relevant requirements. 
Keep track of your basis
When adding a partner or making other changes, a partner's basis in his or her interest can undergo frequent adjustment. It's imperative to keep proper track of your basis because it can have an impact in several areas: gain or loss on the sale of your interest, how partnership distributions to you are taxed and the maximum amount of partnership loss you can deduct.
Contact us if you'd like help in dealing with these issues or any other issues that may arise in connection with your partnership.
© 2022
Details

Published: 12 April 2022

12 April 2022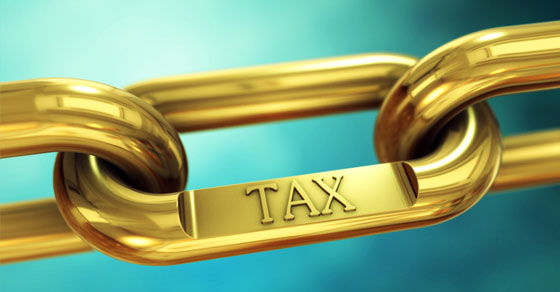 Operating as an S corporation may help reduce federal employment taxes for small businesses in the right circumstances. Although S corporations may provide tax advantages over C corporations, there are some potentially costly tax issues that you should assess before making a decision to switch.
Here's a quick rundown of the most important issues to consider when converting from a C corporation to an S corporation:
Built-in gains tax
Although S corporations generally aren't subject to tax, those that were formerly C corporations are taxed on built-in gains (such as appreciated property) that the C corporation has when the S election becomes effective, if those gains are recognized within 5 years after the corporation becomes an S corporation. This is generally unfavorable, although there are situations where the S election still can produce a better tax result despite the built-in gains tax.
Passive income
S corporations that were formerly C corporations are subject to a special tax if their passive investment income (such as dividends, interest, rents, royalties and stock sale gains) exceeds 25% of their gross receipts, and the S corporation has accumulated earnings and profits carried over from its C corporation years. If that tax is owed for three consecutive years, the corporation's election to be an S corporation terminates. You can avoid the tax by distributing the accumulated earnings and profits, which would be taxable to shareholders. Or you might want to avoid the tax by limiting the amount of passive income.
LIFO inventories
C corporations that use LIFO inventories have to pay tax on the benefits they derived by using LIFO if they convert to S corporations. The tax can be spread over four years. This cost must be weighed against the potential tax gains from converting to S status.
Unused losses
If your C corporation has unused net operating losses, the losses can't be used to offset its income as an S corporation and can't be passed through to shareholders. If the losses can't be carried back to an earlier C corporation year, it will be necessary to weigh the cost of giving up the losses against the tax savings expected to be generated by the switch to S status.
There are other factors to consider in switching from C to S status. Shareholder-employees of S corporations can't get the full range of tax-free fringe benefits that are available with a C corporation. And there may be complications for shareholders who have outstanding loans from their qualified plans. All of these factors have to be considered to understand the full effect of converting from C to S status.
There are strategies for eliminating or minimizing some of these tax problems and for avoiding unnecessary pitfalls related to them. But a lot depends upon your company's particular circumstances. Contact us to discuss the effect of these and other potential problems, along with possible strategies for dealing with them.
© 2022
Details

Published: 07 April 2022

07 April 2022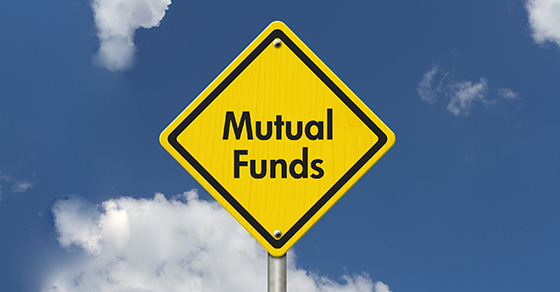 If you're an investor in mutual funds or you're interested in putting some money into them, you're not alone. According to the Investment Company Institute, a survey found 58.7 million households owned mutual funds in mid-2020. But despite their popularity, the tax rules involved in selling mutual fund shares can be complex.
What are the basic tax rules?
Let's say you sell appreciated mutual fund shares that you've owned for more than one year, the resulting profit will be a long-term capital gain. As such, the maximum federal income tax rate will be 20%, and you may also owe the 3.8% net investment income tax. However, most taxpayers will pay a tax rate of only 15%.
When a mutual fund investor sells shares, gain or loss is measured by the difference between the amount realized from the sale and the investor's basis in the shares. One challenge is that certain mutual fund transactions are treated as sales even though they might not be thought of as such. Another problem may arise in determining your basis for shares sold.
When does a sale occur?
It's obvious that a sale occurs when an investor redeems all shares in a mutual fund and receives the proceeds. Similarly, a sale occurs if an investor directs the fund to redeem the number of shares necessary for a specific dollar payout.
It's less obvious that a sale occurs if you're swapping funds within a fund family. For example, you surrender shares of an Income Fund for an equal value of shares of the same company's Growth Fund. No money changes hands but this is considered a sale of the Income Fund shares.
Another example: Many mutual funds provide check-writing privileges to their investors. Although it may not seem like it, each time you write a check on your fund account, you're making a sale of shares.
How do you determine the basis of shares?
If an investor sells all shares in a mutual fund in a single transaction, determining basis is relatively easy. Simply add the basis of all the shares (the amount of actual cash investments) including commissions or sales charges. Then, add distributions by the fund that were reinvested to acquire additional shares and subtract any distributions that represent a return of capital.
The calculation is more complex if you dispose of only part of your interest in the fund and the shares were acquired at different times for different prices. You can use one of several methods to identify the shares sold and determine your basis:
First-in first-out. The basis of the earliest acquired shares is used as the basis for the shares sold. If the share price has been increasing over your ownership period, the older shares are likely to have a lower basis and result in more gain.
Specific identification. At the time of sale, you specify the shares to sell. For example, "sell 100 of the 200 shares I purchased on April 1, 2018." You must receive written confirmation of your request from the fund. This method may be used to lower the resulting tax bill by directing the sale of the shares with the highest basis.
Average basis. The IRS permits you to use the average basis for shares that were acquired at various times and that were left on deposit with the fund or a custodian agent.
As you can see, mutual fund investing can result in complex tax situations. Contact us if you have questions. We can explain in greater detail how the rules apply to you.
© 2022
Details

Published: 05 April 2022

05 April 2022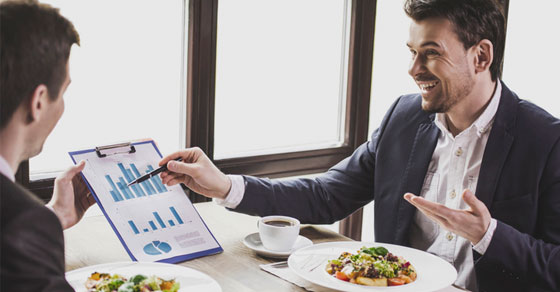 The federal government is helping to pick up the tab for certain business meals. Under a provision that's part of one of the COVID-19 relief laws, the usual deduction for 50% of the cost of business meals is doubled to 100% for food and beverages provided by restaurants in 2022 (and 2021).
So, you can take a customer out for a business meal or order take-out for your team and temporarily write off the entire cost — including the tip, sales tax and any delivery charges.
Basic rules
Despite eliminating deductions for business entertainment expenses in the Tax Cuts and Jobs Act (TCJA), a business taxpayer could still deduct 50% of the cost of qualified business meals, including meals incurred while traveling away from home on business. (The TCJA generally eliminated the 50% deduction for business entertainment expenses incurred after 2017 on a permanent basis.)
To help struggling restaurants during the pandemic, the Consolidated Appropriations Act doubled the business meal deduction temporarily for 2021 and 2022. Unless Congress acts to extend this tax break, it will expire on December 31, 2022.
Currently, the deduction for business meals is allowed if the following requirements are met:
The expense is an ordinary and necessary business expense paid or incurred during the tax year in carrying on any trade or business.
The expense isn't lavish or extravagant under the circumstances.
The taxpayer (or an employee of the taxpayer) is present when the food or beverages are furnished.
The food and beverages are provided to a current or potential business customer, client, consultant or similar business contact.
In the event that food and beverages are provided during an entertainment activity, the food and beverages must be purchased separately from the entertainment. Alternatively, the cost can be stated separately from the cost of the entertainment on one or more bills.
So, if you treat a client to a meal and the expense is properly substantiated, you may qualify for a business meal deduction as long as there's a business purpose to the meal or a reasonable expectation that a benefit to the business will result.
Provided by a restaurant
IRS Notice 2021-25 explains the main rules for qualifying for the 100% deduction for food and beverages provided by a restaurant. Under this guidance, the deduction is available if the restaurant prepares and sells food or beverages to retail customers for immediate consumption on or off the premises. As a result, it applies to both on-site dining and take-out and delivery meals.
However, a "restaurant" doesn't include a business that mainly sells pre-packaged goods not intended for immediate consumption. So, food and beverage sales are excluded from businesses including:
Grocery stores,
Convenience stores,
Beer, wine or liquor stores, and
Vending machines or kiosks.
The restriction also applies to an eating facility located on the employer's business premises that provides meals excluded from an employee's taxable income. Business meals purchased from such facilities are limited to a 50% deduction. It doesn't matter if a third party is operating the facility under a contract with the business.
Keep good records
It's important to keep track of expenses to maximize tax benefits for business meal expenses.
You should record the:
Date,
Cost of each expense,
Name and location of the establishment,
Business purpose, and
Business relationship of the person(s) fed.
In addition, ask establishments to divvy up the tab between any entertainment costs and food/ beverages. For additional information, contact your tax advisor.
© 2022
Details

Published: 01 April 2022

01 April 2022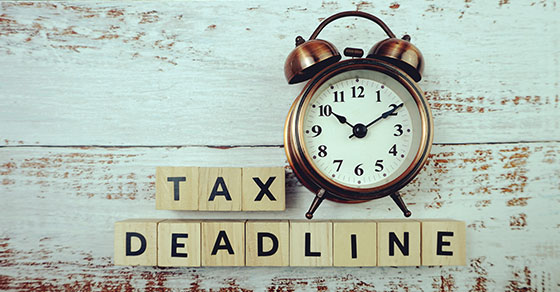 The clock is ticking down to the April 18 tax filing deadline. Sometimes, it's not possible to gather your tax information and file by the due date. If you need more time, you should file for an extension on Form 4868.
An extension will give you until October 17 to file and allows you to avoid incurring "failure-to-file" penalties. However, it only provides extra time to file, not to pay. Whatever tax you estimate is owed must still be sent by April 18, or you'll incur penalties — and as you'll see below, they can be steep.
Failure to file vs. failure to pay
Separate penalties apply for failing to pay and failing to file. The failure-to-pay penalty runs at 0.5% for each month (or part of a month) the payment is late. For example, if payment is due April 18 and is made May 25, the penalty is 1% (0.5% times 2 months or partial months). The maximum penalty is 25%.
The failure-to-pay penalty is based on the amount shown as due on the return (less credits for amounts paid via withholding or estimated payments), even if the actual tax bill turns out to be higher. On the other hand, if the actual tax bill turns out to be lower, the penalty is based on the lower amount.
The failure-to-file penalty runs at the more severe rate of 5% per month (or partial month) of lateness to a maximum 25%. If you file for an extension on Form 4868, you're not filing late unless you miss the extended due date. However, as mentioned earlier, a filing extension doesn't apply to your responsibility for payment.
If the 0.5% failure-to-pay penalty and the failure-to-file penalty both apply, the failure-to-file penalty drops to 4.5% per month (or part) so the combined penalty is 5%. The maximum combined penalty for the first five months is 25%. Thereafter, the failure-to-pay penalty can continue at 0.5% per month for 45 more months (an additional 22.5%). Thus, the combined penalties can reach a total of 47.5% over time.
The failure-to-file penalty is also more severe because it's based on the amount required to be shown on the return, and not just the amount shown as due. (Credit is given for amounts paid via withholding or estimated payments. If no amount is owed, there's no penalty for late filing.) For example, if a return is filed three months late showing $5,000 owed (after payment credits), the combined penalties would be 15%, which equals $750. If the actual liability is later determined to be an additional $1,000, the failure-to-file penalty (4.5% × 3 = 13.5%) would also apply to this amount for an additional $135 in penalties.
A minimum failure-to-file penalty also applies if a return is filed more than 60 days late. This minimum penalty is the lesser of $435 (for returns due through 2022) or the amount of tax required to be shown on the return.
Reasonable cause
Both penalties may be excused by the IRS if lateness is due to "reasonable cause" such as death or serious illness in the immediate family.
Interest is assessed at a fluctuating rate announced by the government apart from and in addition to the above penalties. Furthermore, in particularly abusive situations involving a fraudulent failure to file, the late filing penalty can jump to 15% per month, with a 75% maximum.
Contact us if you have questions about IRS penalties or about filing Form 4868.
Details

Published: 29 March 2022

29 March 2022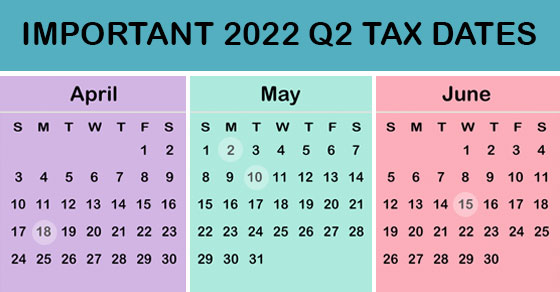 Here are some of the key tax-related deadlines that apply to businesses and other employers during the second quarter of 2022. Keep in mind that this list isn't all-inclusive, so there may be additional deadlines that apply to you. Contact us to ensure you're meeting all applicable deadlines and to learn more about the filing requirements.
April 18
If you're a calendar-year corporation, file a 2021 income tax return (Form 1120) or file for an automatic six-month extension (Form 7004) and pay any tax due.
Corporations pay the first installment of 2022 estimated income taxes.
For individuals, file a 2021 income tax return (Form 1040 or Form 1040-SR) or file for an automatic six-month extension (Form 4868) and paying any tax due. (See June 15 for an exception for certain taxpayers.)
For individuals, pay the first installment of 2022 estimated taxes, if you don't pay income tax through withholding (Form 1040-ES).
May 2
Employers report income tax withholding and FICA taxes for the first quarter of 2022 (Form 941) and pay any tax due.
May 10
Employers report income tax withholding and FICA taxes for the first quarter of 2022 (Form 941), if you deposited on time and fully paid all of the associated taxes due.
June 15
Corporations pay the second installment of 2022 estimated income taxes.
© 2022
Details

Published: 25 March 2022

25 March 2022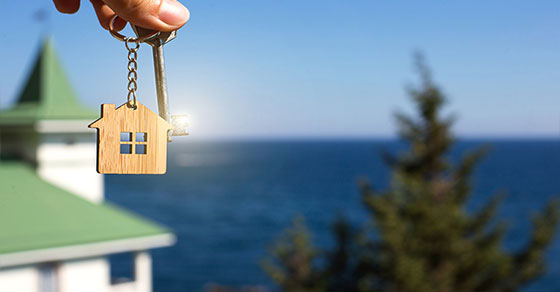 Summer is just around the corner. If you're fortunate enough to own a vacation home, you may wonder about the tax consequences of renting it out for part of the year.
The tax treatment depends on how many days it's rented and your level of personal use. Personal use includes vacation use by your relatives (even if you charge them market rate rent) and use by nonrelatives if a market rate rent isn't charged.
If you rent the property out for less than 15 days during the year, it's not treated as "rental property" at all. In the right circumstances, this can produce significant tax benefits. Any rent you receive isn't included in your income for tax purposes (no matter how substantial). On the other hand, you can only deduct property taxes and mortgage interest — no other operating costs and no depreciation. (Mortgage interest is deductible on your principal residence and one other home, subject to certain limits.)
If you rent the property out for more than 14 days, you must include the rent you receive in income. However, you can deduct part of your operating expenses and depreciation, subject to several rules. First, you must allocate your expenses between the personal use days and the rental days. For example, if the house is rented for 90 days and used personally for 30 days, then 75% of the use is rental (90 days out of 120 total days). You would allocate 75% of your maintenance, utilities, insurance, etc., costs to rental. You would allocate 75% of your depreciation allowance, interest, and taxes for the property to rental as well. The personal use portion of taxes is separately deductible. The personal use portion of interest on a second home is also deductible if the personal use exceeds the greater of 14 days or 10% of the rental days. However, depreciation on the personal use portion isn't allowed.
If the rental income exceeds these allocable deductions, you report the rent and deductions to determine the amount of rental income to add to your other income. If the expenses exceed the income, you may be able to claim a rental loss. This depends on how many days you use the house personally.
Here's the test: if you use it personally for more than the greater of 1) 14 days, or 2) 10% of the rental days, you're using it "too much," and you can't claim your loss. In this case, you can still use your deductions to wipe out rental income, but you can't go beyond that to create a loss. Any unused deductions are carried forward and may be usable in future years. If you're limited to using deductions only up to the amount of rental income, you must use the deductions allocated to the rental portion in the following order: 1) interest and taxes, 2) operating costs, 3) depreciation.
If you "pass" the personal use test (i.e., you don't use the property personally more than the greater of the figures listed above), you must still allocate your expenses between the personal and rental portions. In this case, however, if your rental deductions exceed rental income, you can claim the loss. (The loss is "passive," however, and may be limited under the passive loss rules.)
As you can see, the rules are complex. Contact us if you have questions or would like to plan ahead to maximize deductions in your situation.
© 2022
Details

Published: 22 March 2022

22 March 2022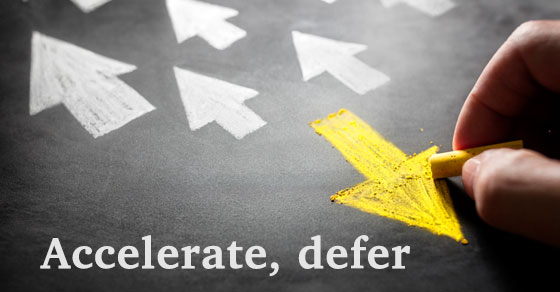 Typically, businesses want to delay recognition of taxable income into future years and accelerate deductions into the current year. But when is it prudent to do the opposite? And why would you want to?
One reason might be tax law changes that raise tax rates. There have been discussions in Washington about raising the corporate federal income tax rate from its current flat 21%. Another reason may be because you expect your noncorporate pass-through entity business to pay taxes at higher rates in the future, because the pass-through income will be taxed on your personal return. There have also been discussions in Washington about raising individual federal income tax rates.
If you believe your business income could be subject to tax rate increases, you might want to accelerate income recognition into the current tax year to benefit from the current lower tax rates. At the same time, you may want to postpone deductions into a later tax year, when rates are higher, and when the deductions will do more tax-saving good.
To accelerate income
Consider these options if you want to accelerate revenue recognition into the current tax year:
Sell appreciated assets that have capital gains in the current year, rather than waiting until a later year.
Review the company's list of depreciable assets to determine if any fully depreciated assets are in need of replacement. If fully depreciated assets are sold, taxable gains will be triggered in the year of sale.
For installment sales of appreciated assets, elect out of installment sale treatment to recognize gain in the year of sale.
Instead of using a tax-deferred like-kind Section 1031 exchange, sell real property in a taxable transaction.
Consider converting your S corporation into a partnership or LLC treated as a partnership for tax purposes. That will trigger gains from the company's appreciated assets because the conversion is treated as a taxable liquidation of the S corp. The partnership will have an increased tax basis in the assets.
For a construction company, do you have long-term construction contracts previously exempt from the percentage-of-completion method of accounting for long-term contracts? Consider using the percentage-of-completion method to recognize income sooner as compared to the completed contract method, which defers recognition of income until the long-term construction is completed.
To defer deductions
Consider the following actions to postpone deductions into a higher-rate tax year, which will maximize their value:
Delay purchasing capital equipment and fixed assets, which would give rise to depreciation deductions.
Forego claiming big first-year Section 179 deductions or bonus depreciation deductions on new depreciable assets and instead depreciate the assets over a number of years.
Determine whether professional fees and employee salaries associated with a long-term project could be capitalized, which would spread out the costs over time and push the related deductions forward into a higher rate tax year.
Purchase bonds at a discount this year to increase interest income in future years.
If allowed, put off inventory shrinkage or other write-downs until a year with a higher tax rate.
Delay charitable contributions into a year with a higher tax rate.
If allowed, delay accounts receivable charge-offs to a year with a higher rate.
Delay payment of liabilities where the related deduction is based on when the amount is paid.
Contact us to discuss the best tax planning actions in light of your business's unique tax situation.
© 2022
Details

Published: 17 March 2022

17 March 2022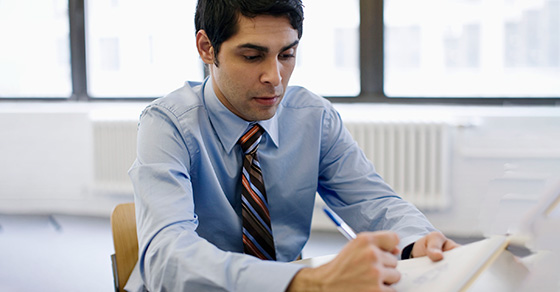 Once a relatively obscure concept, "income in respect of a decedent" (IRD) may create a surprising tax bill for those who inherit certain types of property, such as IRAs or other retirement plans. Fortunately, there may be ways to minimize or even eliminate the IRD tax bite.
Basic rules
For the most part, property you inherit isn't included in your income for tax purposes. Items that are IRD, however, do have to be included in your income, although you may also be entitled to an IRD deduction on account of them.
What's IRD? It is income that the decedent (the person from whom you inherit the property) would have taken into income on his or her final income tax return except that death interceded. One common IRD item is the decedent's last paycheck, received after death. It would have normally been included in the decedent's income on the final income tax return. However, since the decedent's tax year closed as of the date of death, it wasn't included. As an item of IRD, it's taxed as income to whomever does receive it (the estate or another individual). Not just the final paycheck, but any compensation-related benefits paid after death, such as accrued vacation pay or voluntary employer benefit payments, will be IRD to the recipient.
Other common IRD items include pension benefits and amounts in a decedent's individual retirement accounts (IRAs) at death as well as a decedent's share of partnership income up to the date of death. If you receive these IRD items, they're included in your income.
The IRD deduction
Although IRD must be included in the income of the recipient, a deduction may come along with it. The deduction is allowed (as an itemized deduction) to lessen the "double tax" impact that's caused by having the IRD items subject to the decedent's estate tax as well as the recipient's income tax.
To calculate the IRD deduction, the decedent's executor may have to be contacted for information. The deduction is determined as follows:
First, you must take the "net value" of all IRD items included in the decedent's estate. The net value is the total value of the IRD items in the estate, reduced by any deductions in respect of the decedent. These are items which are the converse of IRD: items the decedent would have deducted on the final income tax return, but for death's intervening.
Next you determine how much of the federal estate tax was due to this net IRD by calculating what the estate tax bill would have been without it. Your deduction is then the percentage of the tax that your portion of the IRD items represents.
In the following example, the top estate tax rate of 40% is used. Example: At Tom's death, $50,000 of IRD items were included in his gross estate, $10,000 of which were paid to Alex. There were also $3,000 of deductions in respect of a decedent, for a net value of $47,000. Had the estate been $47,000 less, the estate tax bill would have been $18,800 less. Alex will include in income the $10,000 of IRD received. If Alex itemizes deductions, Alex may also deduct $3,760, which is 20% (10,000/50,000) of $18,800.
We can help
If you inherit property that could be considered IRD, consult with us for assistance in managing the tax consequences.
© 2022