Weekly Tax Brief
Details

Published: 29 June 2022

29 June 2022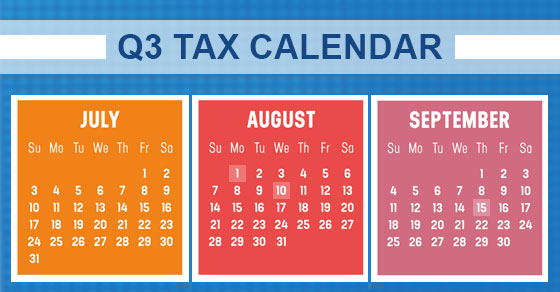 Here are some of the key tax-related deadlines affecting businesses and other employers during the third quarter of 2022. Keep in mind that this list isn't all-inclusive, so there may be additional deadlines that apply to you. Contact us to ensure you're meeting all applicable deadlines and to learn more about the filing requirements.
August 1
Report income tax withholding and FICA taxes for second quarter 2022 (Form 941), and pay any tax due. (See the exception below, under "August 10.")
File a 2021 calendar-year retirement plan report (Form 5500 or Form 5500-EZ) or request an extension.
August 10
Report income tax withholding and FICA taxes for second quarter 2022 (Form 941), if you deposited on time and in full all of the associated taxes due.
September 15
If a calendar-year C corporation, pay the third installment of 2022 estimated income taxes.
If a calendar-year S corporation or partnership that filed an automatic six-month extension:

File a 2021 income tax return (Form 1120S, Form 1065 or Form 1065-B) and pay any tax, interest and penalties due.
Make contributions for 2021 to certain employer-sponsored retirement plans.
© 2022
Details

Published: 24 June 2022

24 June 2022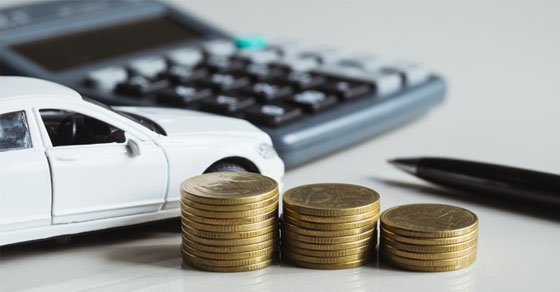 Are you in the early stages of divorce? In addition to the tough personal issues that you're dealing with, several tax concerns need to be addressed to ensure that taxes are kept to a minimum and that important tax-related decisions are properly made. Here are five issues to consider if you're in the process of getting a divorce.
Alimony or support payments. For alimony under divorce or separation agreements that are executed after 2018, there's no deduction for alimony and separation support payments for the spouse making them. And the alimony payments aren't included in the gross income of the spouse receiving them. (The rules are different for divorce or separation agreements executed before 2019.)
Child support. No matter when the divorce or separation instrument is executed, child support payments aren't deductible by the paying spouse (or taxable to the recipient).
Personal residence. In general, if a married couple sells their home in connection with a divorce or legal separation, they should be able to avoid tax on up to $500,000 of gain (as long as they've owned and used the residence as their principal residence for two of the previous five years). If one spouse continues to live in the home and the other moves out (but they both remain owners of the home), they may still be able to avoid gain on the future sale of the home (up to $250,000 each), but special language may have to be included in the divorce decree or separation agreement to protect this tax exclusion for the spouse who moves out.
If the couple doesn't meet the two-year ownership and use tests, any gain from the sale may qualify for a reduced exclusion due to unforeseen circumstances.
Pension benefits. A spouse's pension benefits are often part of a divorce property settlement. In these cases, the commonly preferred method to handle the benefits is to get a "qualified domestic relations order" (QDRO). This gives one spouse the right to share in the pension benefits of the other and taxes the spouse who receives the benefits. Without a QDRO the spouse who earned the benefits will still be taxed on them even though they're paid out to the other spouse.
Business interests. If certain types of business interests are transferred in connection with divorce, care should be taken to make sure "tax attributes" aren't forfeited. For example, interests in S corporations may result in "suspended" losses (losses that are carried into future years instead of being deducted in the year they're incurred). When these interests change hands in a divorce, the suspended losses may be forfeited. If a partnership interest is transferred, a variety of more complex issues may arise involving partners' shares of partnership debt, capital accounts, built-in gains on contributed property, and other complex issues.
A variety of other issues
These are just some of the issues you may have to deal with if you're getting a divorce. In addition, you must decide how to file your tax return (single, married filing jointly, married filing separately or head of household). You may need to adjust your income tax withholding and you should notify the IRS of any new address or name change. There are also estate planning considerations. We can help you work through all of the financial issues involved in divorce.
© 2022
Details

Published: 22 June 2022

22 June 2022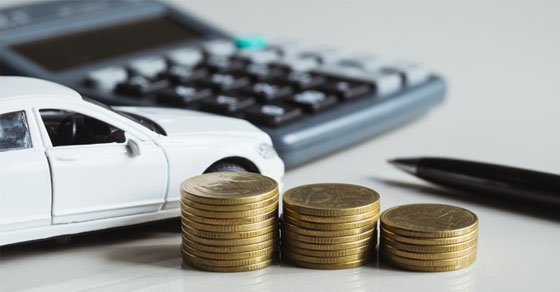 Business owners are aware that the price of gas is historically high, which has made their vehicle costs soar. The average nationwide price of a gallon of unleaded regular gas on June 17 was $5, compared with $3.08 a year earlier, according to the AAA Gas Prices website. A gallon of diesel averaged $5.78 a gallon, compared with $3.21 a year earlier.
Fortunately, the IRS is providing some relief. The tax agency announced an increase in the optional standard mileage rate for the last six months of 2022. Taxpayers may use the optional cents-per-mile rate to calculate the deductible costs of operating a vehicle for business.
For the second half of 2022 (July 1–December 31), the standard mileage rate for business travel will be 62.5 cents per mile, up from 58.5 cents per mile for the first half of the year (January 1–June 30). There are different standard mileage rates for charitable and medical driving.
Special situation
Raising the standard mileage rate in the middle of the year is unusual. Normally, the IRS updates the mileage rates once a year at the end of the year for the next calendar year. However, the tax agency explained that "in recognition of recent gasoline price increases, the IRS made this special adjustment for the final months of 2022." But while the move is uncommon, it's not without precedent. The standard mileage rate was increased for the last six months of 2011 and 2008 after gas prices rose significantly.
While fuel costs are a significant factor in the mileage figure, the IRS notes that "other items enter into the calculation of mileage rates, such as depreciation and insurance and other fixed and variable costs."
Two options
The optional standard mileage rate is one of two methods a business can use to compute the deductible costs of operating an automobile for business puroses. Taxpayers also have the option of calculating the actual costs of using their vehicles rather than using the standard mileage rate. This may include expenses such as gas, oil, tires, insurance, repairs, licenses, vehicle registration fees and a depreciation allowance for the vehicle.
From a tax standpoint, you may get a larger deduction by tracking the actual expense method than you would with the standard mileage rate. But many taxpayers don't want to spend time tracking actual costs. Be aware that there are rules that may prevent you from using one method or the other. For example, if a business wants to use the standard mileage rate for a car it leases, the business must use this rate for the entire lease period. Consult with us about your particular circumstances to determine the best course of action.
© 2022
Details

Published: 16 June 2022

16 June 2022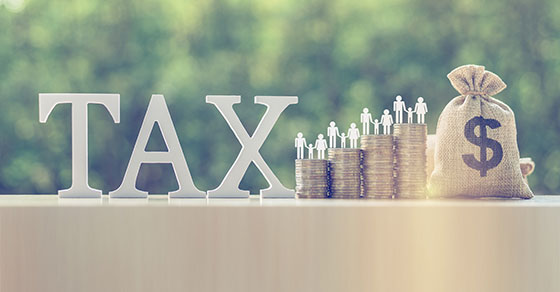 As a result of the current estate tax exemption amount ($12.06 million in 2022), many people no longer need to be concerned with federal estate tax. Before 2011, a much smaller amount resulted in estate plans attempting to avoid it. Now, because many estates won't be subject to estate tax, more planning can be devoted to saving income taxes for your heirs.
Note: The federal estate tax exclusion amount is scheduled to sunset at the end of 2025. Beginning on January 1, 2026, the amount is due to be reduced to $5 million, adjusted for inflation. Of course, Congress could act to extend the higher amount or institute a new amount.
Here are some strategies to consider in light of the current large exemption amount.
Gifts that use the annual exclusion
One of the benefits of using the gift tax annual exclusion to make transfers during life is to save estate tax. This is because both the transferred assets and any post-transfer appreciation generated by those assets are removed from the donor's estate.
As mentioned, estate tax savings may not be an issue because of the large estate exemption amount. Further, making an annual exclusion transfer of appreciated property carries a potential income tax cost because the recipient receives the donor's basis upon transfer. Thus, the recipient could face income tax, in the form of capital gains tax, on the sale of the gifted property in the future. If there's no concern that an estate will be subject to estate tax, even if the gifted property grows in value, then the decision to make a gift should be based on other factors.
For example, gifts may be made to help a relative buy a home or start a business. But a donor shouldn't gift appreciated property because of the capital gains that could be realized on a future sale by the recipient. If the appreciated property is held until the donor's death, under current law, the heir will get a step-up in basis that will wipe out the capital gains tax on any pre-death appreciation in the property's value.
Spouse's estate
Years ago, spouses often undertook complicated strategies to equalize their estates so that each could take advantage of the estate tax exemption amount. Generally, a two-trust plan was established to minimize estate tax. "Portability," or the ability to apply the decedent's unused exclusion amount to the surviving spouse's transfers during life and at death, became effective for estates of decedents dying after 2010. As long as the election is made, portability allows the surviving spouse to apply the unused portion of a decedent's applicable exclusion amount (the deceased spousal unused exclusion amount) as calculated in the year of the decedent's death. The portability election gives married couples more flexibility in deciding how to use their exclusion amounts.
Estate or valuation discounts
Be aware that some estate exclusion or valuation discount strategies to avoid inclusion of property in an estate may no longer be worth pursuing. It may be better to have the property included in the estate or not qualify for valuation discounts so that the property receives a step-up in basis. For example, the special use valuation — the valuation of qualified real property used for farming or in a business on the basis of the property's actual use, rather than on its highest and best use — may not save enough, or any, estate tax to justify giving up the step-up in basis that would otherwise occur for the property.
Contact us if you want to discuss these strategies and how they relate to your estate plan.
© 2022
Details

Published: 15 June 2022

15 June 2022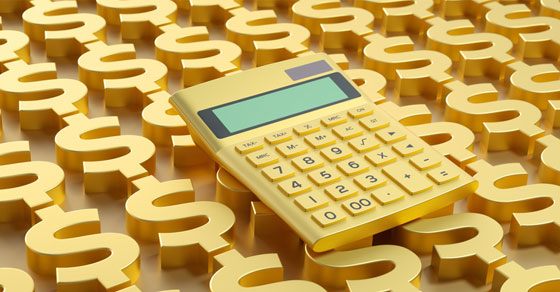 There's a valuable tax deduction available to a C corporation when it receives dividends. The "dividends-received deduction" is designed to reduce or eliminate an extra level of tax on dividends received by a corporation. As a result, a corporation will typically be taxed at a lower rate on dividends than on capital gains.
Ordinarily, the deduction is 50% of the dividend, with the result that only 50% of the dividend received is effectively subject to tax. For example, if your corporation receives a $1,000 dividend, it includes $1,000 in income, but after the $500 dividends-received deduction, its taxable income from the dividend is only $500.
The deductible percentage of a dividend will increase to 65% of the dividend if your corporation owns 20% or more (by vote and value) of the payor's stock. If the payor is a member of an affiliated group (based on an 80% ownership test), dividends from another group member are 100% deductible. (If one or more members of the group is subject to foreign taxes, a special rule requiring consistency of the treatment of foreign taxes applies.) In applying the 20% and 80% ownership percentages, preferred stock isn't counted if it's limited and preferred as to dividends, doesn't participate in corporate growth to a significant extent, isn't convertible and has limited redemption and liquidation rights.
If a dividend on stock that hasn't been held for more than two years is an "extraordinary dividend," the basis of the stock on which the dividend is paid is reduced by the amount that effectively goes untaxed because of the dividends-received deduction. If the reduction exceeds the basis of the stock, gain is recognized. (A dividend paid on common stock will be an extraordinary dividend if it exceeds 10% of the stock's basis, treating dividends with ex-dividend dates within the same 85-day period as one.)
Holding period requirement
The dividends-received deduction is only available if the recipient satisfies a minimum holding period requirement. In general, this requires the recipient to own the stock for at least 46 days during the 91-day period beginning 45 days before the ex-dividend date. For dividends on preferred stock attributable to a period of more than 366 days, the required holding period is extended to 91 days during the 181-day period beginning 90 days before the ex-dividend date. Under certain circumstances, periods during which the taxpayer has hedged its risk of loss on the stock are not counted.
Taxable income limitation
The dividends-received deduction is limited to a certain percentage of income. If your corporation owns less than 20% of the paying corporation, the deduction is limited to 50% of your corporation's taxable income (modified to exclude certain items). However, if allowing the full (50%) dividends-received deduction without the taxable income limitation would result in (or increase) a net operating loss deduction for the year, the limitation doesn't apply.
Illustrative example
Let's say your corporation receives $50,000 in dividends from a less-than-20% owned corporation and has a $10,000 loss from its regular operations. If there were no loss, the dividends-received deduction would be $25,000 (50% of $50,000). However, since taxable income used in computing the dividends-received deduction is $40,000, the deduction is limited to $20,000 (50% of $40,000).
Other rules apply if the dividend payor is a foreign corporation. Contact us if you'd like to discuss how to take advantage of this deduction.
© 2022
Details

Published: 09 June 2022

09 June 2022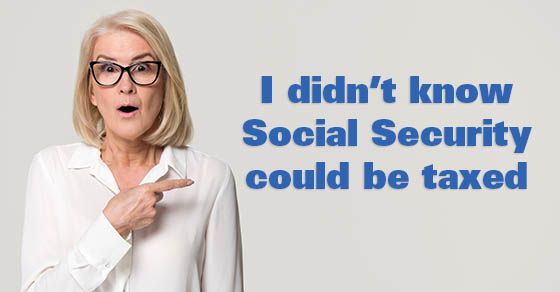 Some people who begin claiming Social Security benefits are surprised to find out they're taxed by the federal government on the amounts they receive. If you're wondering whether you'll be taxed on your Social Security benefits, the answer is: It depends.
The taxation of Social Security benefits depends on your other income. If your income is high enough, between 50% and 85% of your benefits could be taxed. (This doesn't mean you pay 85% of your benefits back to the federal government in taxes. It merely means that you'd include 85% of them in your income subject to your regular tax rates.)
Figuring your income
To determine how much of your benefits are taxed, first determine your other income, including certain items otherwise excluded for tax purposes (for example, tax-exempt interest). Add to that the income of your spouse if you file a joint tax return. To this, add half of the Social Security benefits you and your spouse received during the year. The figure you come up with is your total income plus half of your benefits. Now apply the following rules:
If your income plus half your benefits isn't above $32,000 ($25,000 for single taxpayers), none of your benefits are taxed.
If your income plus half your benefits exceeds $32,000 but isn't more than $44,000, you will be taxed on one half of the excess over $32,000, or one half of the benefits, whichever is lower.
An example to illustrate
Let's say you and your spouse have $20,000 in taxable dividends, $2,400 of tax-exempt interest and combined Social Security benefits of $21,000. So, your income plus half your benefits is $32,900 ($20,000 + $2,400 +½ of $21,000). You must include $450 of the benefits in gross income (½ ($32,900 − $32,000)). (If your combined Social Security benefits were $5,000, and your income plus half your benefits were $40,000, you would include $2,500 of the benefits in income: ½ ($40,000 − $32,000) equals $4,000, but half the $5,000 of benefits ($2,500) is lower, and the lower figure is used.)
Note: If you aren't paying tax on your Social Security benefits now because your income is below the floor, or you're paying tax on only 50% of those benefits, an unplanned increase in your income can have a triple tax cost. You'll have to pay tax on the additional income, you'll have to pay tax on (or on more of) your Social Security benefits (since the higher your income the more of your Social Security benefits are taxed), and you may get pushed into a higher marginal tax bracket.
For example, this situation might arise if you receive a large distribution from an IRA during the year or you have large capital gains. Careful planning might avoid this negative tax result. You might be able to spread the additional income over more than one year, or liquidate assets other than an IRA account, such as stock showing only a small gain or stock with gain that can be offset by a capital loss on other shares.
If you know your Social Security benefits will be taxed, you can voluntarily arrange to have the tax withheld from the payments by filing a Form W-4V. Otherwise, you may have to make quarterly estimated tax payments. Keep in mind that most states do not tax Social Security benefits, but 12 states do tax them. Contact us for assistance or more information.
© 2022
Details

Published: 08 June 2022

08 June 2022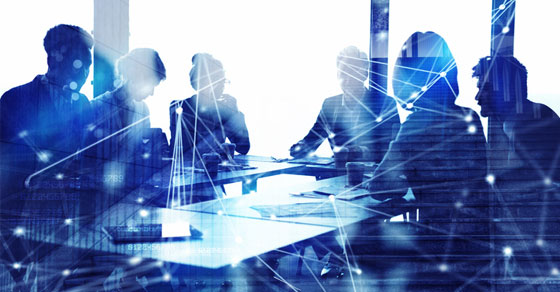 Here's an interesting option if your small company or start-up business is planning to claim the research tax credit. Subject to limits, you can elect to apply all or some of any research tax credits that you earn against your payroll taxes instead of your income tax. This payroll tax election may influence some businesses to undertake or increase their research activities. On the other hand, if you're engaged in or are planning to engage in research activities without regard to tax consequences, be aware that some tax relief could be in your future.
Here are some answers to questions about the option.
Why is the election important?
Many new businesses, even if they have some cash flow, or even net positive cash flow and/or a book profit, pay no income taxes and won't for some time. Therefore, there's no amount against which business credits, including the research credit, can be applied. On the other hand, a wage-paying business, even a new one, has payroll tax liabilities. The payroll tax election is thus an opportunity to get immediate use out of the research credits that a business earns. Because every dollar of credit-eligible expenditure can result in as much as a 10-cent tax credit, that's a big help in the start-up phase of a business — the time when help is most needed.
Which businesses are eligible?
To qualify for the election a taxpayer:
Must have gross receipts for the election year of less than $5 million and
Be no more than five years past the period for which it had no receipts (the start-up period).
In making these determinations, the only gross receipts that an individual taxpayer takes into account are from his or her businesses. An individual's salary, investment income or other income aren't taken into account. Also, note that neither an entity nor an individual can make the election for more than six years in a row.
Are there limits on the election?
Research credits for which a taxpayer makes the payroll tax election can be applied only against the employer's old-age, survivors and disability liability — the OASDI or Social Security portion of FICA taxes. So the election can't be used to lower 1) the employer's liability for the Medicare portion of FICA taxes or 2) any FICA taxes that the employer withholds and remits to the government on behalf of employees.
The amount of research credit for which the election can be made can't annually exceed $250,000. Note too that an individual or C corporation can make the election only for those research credits which, in the absence of an election, would have to be carried forward. In other words, a C corporation can't make the election for research credits that the taxpayer can use to reduce current or past income tax liabilities.
The above Q&As just cover the basics about the payroll tax election. And, as you may have already experienced, identifying and substantiating expenses eligible for the research credit itself is a complex area. Contact us for more information about the payroll tax election and the research credit.
© 2022
Details

Published: 02 June 2022

02 June 2022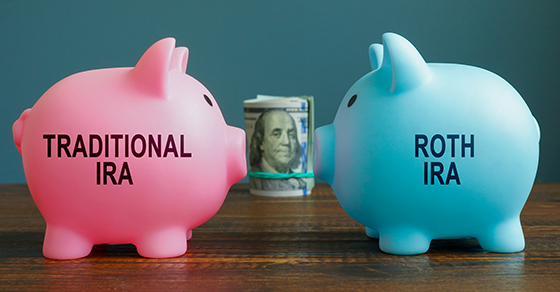 The downturn in the stock market may have caused the value of your retirement account to decrease. But if you have a traditional IRA, this decline may provide a valuable opportunity: It may allow you to convert your traditional IRA to a Roth IRA at a lower tax cost.
Traditional vs. Roth
Here's what makes a traditional IRA different from a Roth IRA:
Traditional IRA. Contributions to a traditional IRA may be deductible, depending on your modified adjusted gross income (MAGI) and whether you (or your spouse) participate in a qualified retirement plan, such as a 401(k). Funds in the account can grow tax deferred.
On the downside, you generally must pay income tax on withdrawals. In addition, you'll face a penalty if you withdraw funds before age 59½ — unless you qualify for a handful of exceptions — and you'll face an even larger penalty if you don't take your required minimum distributions (RMDs) after age 72.
Roth IRA. Roth IRA contributions are never deductible. But withdrawals — including earnings — are tax free as long as you're age 59½ or older and the account has been open at least five years. In addition, you're allowed to withdraw contributions at any time tax- and penalty-free. You also don't have to begin taking RMDs after you reach age 72.
However, the ability to contribute to a Roth IRA is subject to limits based on your MAGI. Fortunately, no matter how high your income, you're eligible to convert a traditional IRA to a Roth. The catch? You'll have to pay income tax on the amount converted.
Your tax hit may be reduced
This is where the "benefit" of a stock market downturn comes in. If your traditional IRA has lost value, converting to a Roth now rather than later will minimize your tax hit. Plus, you'll avoid tax on future appreciation when the market goes back up.
It's important to think through the details before you convert. Here are some of the issues to consider when deciding whether to make a conversion:
Having enough money to pay the tax bill. If you don't have the cash on hand to cover the taxes owed on the conversion, you may have to dip into your retirement funds. This will erode your nest egg. The more money you convert and the higher your tax bracket, the bigger the tax hit.
Your retirement plans. Your stage of life may also affect your decision. Typically, you wouldn't convert a traditional IRA to a Roth IRA if you expect to retire soon and start drawing down on the account right away. Usually, the goal is to allow the funds to grow and compound over time without any tax erosion.
Keep in mind that converting a traditional IRA to a Roth isn't an all-or-nothing deal. You can convert as much or as little of the money from your traditional IRA account as you like. So, you might decide to gradually convert your account to spread out the tax hit over several years.
There are also other issues that need to be considered before executing a Roth IRA conversion. If this sounds like something you're interested in, contact us to discuss whether a conversion is right for you.
© 2022
Details

Published: 31 May 2022

31 May 2022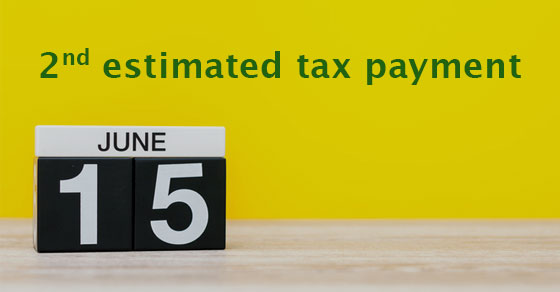 The next quarterly estimated tax payment deadline is June 15 for individuals and businesses so it's a good time to review the rules for computing corporate federal estimated payments. You want your business to pay the minimum amount of estimated taxes without triggering the penalty for underpayment of estimated tax.
Four methods
The required installment of estimated tax that a corporation must pay to avoid a penalty is the lowest amount determined under each of the following four methods:
Under the current year method, a corporation can avoid the estimated tax underpayment penalty by paying 25% of the tax shown on the current tax year's return (or, if no return is filed, 25% of the tax for the current year) by each of four installment due dates. The due dates are generally April 15, June 15, September 15 and January 15 of the following year.
Under the preceding year method, a corporation can avoid the estimated tax underpayment penalty by paying 25% of the tax shown on the return for the preceding tax year by each of four installment due dates. (Note, however, that for 2022, certain corporations can only use the preceding year method to determine their first required installment payment. This restriction is placed on a corporation with taxable income of $1 million or more in any of the last three tax years.) In addition, this method isn't available to corporations with a tax return that was for less than 12 months or a corporation that didn't file a preceding tax year return that showed some tax liability.
Under the annualized income method, a corporation can avoid the estimated tax underpayment penalty if it pays its "annualized tax" in quarterly installments. The annualized tax is computed on the basis of the corporation's taxable income for the months in the tax year ending before the due date of the installment and assuming income will be received at the same rate over the full year.
Under the seasonal income method, corporations with recurring seasonal patterns of taxable income can annualize income by assuming income earned in the current year is earned in the same pattern as in preceding years. There's a somewhat complicated mathematical test that corporations must pass in order to establish that their income is earned seasonally and that they therefore qualify to use this method. If you think your corporation might qualify for this method, don't hesitate to ask for our assistance in determining if it does.
Also, note that a corporation can switch among the four methods during a given tax year.
We can examine whether your corporation's estimated tax bill can be reduced. Contact us if you'd like to discuss this matter further.
© 2022
Details

Published: 26 May 2022

26 May 2022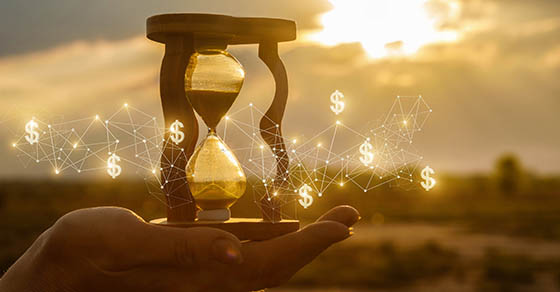 Many people own Series E and Series EE bonds that were bought many years ago. They may rarely look at them or think about them except on occasional trips to a file cabinet or safe deposit box.
One of the main reasons for buying U.S. savings bonds (such as Series EE bonds) is the fact that interest can build up without the need to currently report or pay tax on it. The accrued interest is added to the redemption value of the bond and is paid when the bond is eventually cashed in. Unfortunately, the law doesn't allow for this tax-free buildup to continue indefinitely. The difference between the bond's purchase price and its redemption value is taxable interest.
Series EE bonds, which have a maturity period of 30 years, were first offered in January 1980. They replaced the earlier Series E bonds.
Currently, Series EE bonds are only issued electronically. They're issued at face value, and the face value plus accrued interest is payable at maturity.
Before January 1, 2012, Series EE bonds could be purchased on paper. Those paper bonds were issued at a discount, and their face value is payable at maturity. Owners of paper Series EE bonds can convert them to electronic bonds, posted at their purchase price (with accrued interest).
Here's an example of how Series EE bonds are taxed. Bonds issued in January 1990 reached final maturity after 30 years, in January of 2020. That means that not only have they stopped earning interest, but all of the accrued and as yet untaxed interest was taxable in 2020.
A $1,000 Series EE bond (paper) bought in January 1990 for $500 was worth about $2,073.60 in January of 2020. It won't increase in value after that. The entire difference of $1,573.60 ($2,073.60 − $500) was taxable as interest in 2020. This interest is exempt from state and local income taxes.
Note: Using the money from EE bonds for higher education may keep you from paying federal income tax on the interest.
If you own bonds (paper or electronic) that are reaching final maturity this year, action is needed to assure that there's no loss of interest or unanticipated current tax consequences. Check the issue dates on your bonds. One possible place to reinvest the money is in Series I savings bonds, which are currently attractive due to rising inflation resulting in a higher interest rate.
© 2022