Weekly Tax Brief
Details

Published: 01 September 2021

01 September 2021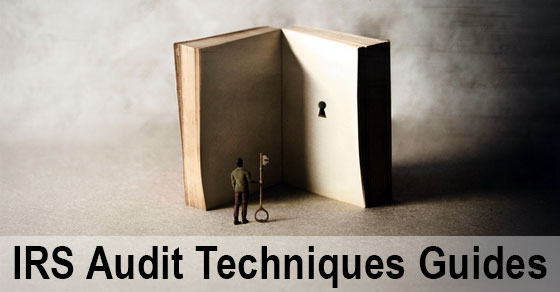 In order to prepare for a business audit, an IRS examiner generally does research about the specific industry and issues on the taxpayer's return. Examiners may use IRS "Audit Techniques Guides (ATGs)." A little-known secret is that these guides are available to the public on the IRS website. In other words, your business can use the same guides to gain insight into what the IRS is looking for in terms of compliance with tax laws and regulations. 
Many ATGs target specific industries or businesses, such as construction, aerospace, art galleries, architecture and veterinary medicine. Others address issues that frequently arise in audits, such as executive compensation, passive activity losses and capitalization of tangible property.
Unique issues
IRS auditors need to examine different types of businesses, as well as individual taxpayers and tax-exempt organizations. Each type of return might have unique industry issues, business practices and terminology. Before meeting with taxpayers and their advisors, auditors do their homework to understand various industries or issues, the accounting methods commonly used, how income is received, and areas where taxpayers might not be in compliance.
By using a specific ATG, an auditor may be able to reconcile discrepancies when reported income or expenses aren't consistent with what's normal for the industry or to identify anomalies within the geographic area in which the business is located.
Updates and revisions
Some guides were written several years ago and others are relatively new. There is not a guide for every industry. Here are some of the guide titles that have been revised or added this year:
Retail Industry (March 2021),
Construction Industry (April 2021),
Nonqualified Deferred Compensation (June 2021), and
Real Estate Property Foreclosure and Cancellation of Debt (August 2021).
Although ATGs were created to help IRS examiners uncover common methods of hiding income and inflating deductions, they also can help businesses ensure they aren't engaging in practices that could raise audit red flags. For a complete list of ATGs, visit the IRS website here: http://bit.ly/2rh7umD
© 2021

Details

Published: 26 August 2021

26 August 2021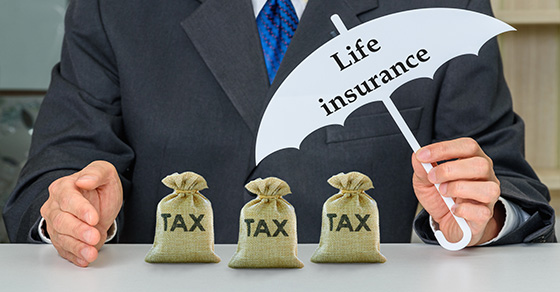 Employer-provided life insurance is a coveted fringe benefit. However, if group term life insurance is part of your benefit package, and the coverage is higher than $50,000, there may be undesirable income tax implications.
Tax on income you don't receive
The first $50,000 of group term life insurance coverage that your employer provides is excluded from taxable income and doesn't add anything to your income tax bill. But the employer-paid cost of group term coverage in excess of $50,000 is taxable income to you. It's included in the taxable wages reported on your Form W-2 — even though you never actually receive it. In other words, it's "phantom income."
What's worse, the cost of group term insurance must be determined under a table prepared by the IRS even if the employer's actual cost is less than the cost figured under the table. With these determinations, the amount of taxable phantom income attributed to an older employee is often higher than the premium the employee would pay for comparable coverage under an individual term policy. This tax trap gets worse as an employee gets older and as the amount of his or her compensation increases.
Your W-2 has answers
What should you do if you think the tax cost of employer-provided group term life insurance is higher than you'd like? First, you should establish if this is actually the case. If a specific dollar amount appears in Box 12 of your Form W-2 (with code "C"), that dollar amount represents your employer's cost of providing you with group term life insurance coverage in excess of $50,000, less any amount you paid for the coverage. You're responsible for federal, state and local taxes on the amount that appears in Box 12 and for the associated Social Security and Medicare taxes as well.
But keep in mind that the amount in Box 12 is already included as part of your total "Wages, tips and other compensation" in Box 1 of the W-2, and it's the Box 1 amount that's reported on your tax return
Possible options
If you decide that the tax cost is too high for the benefit you're getting in return, find out whether your employer has a "carve-out" plan (a plan that carves out selected employees from group term coverage) or, if not, whether it would be willing to create one. There are different types of carve-out plans that employers can offer to their employees.
For example, the employer can continue to provide $50,000 of group term insurance (since there's no tax cost for the first $50,000 of coverage). Then, the employer can either provide the employee with an individual policy for the balance of the coverage, or give the employee the amount the employer would have spent for the excess coverage as a cash bonus that the employee can use to pay the premiums on an individual policy.
Contact us if you have questions about group term coverage or whether it's adding to your tax bill.
© 2021
Details

Published: 28 July 2021

28 July 2021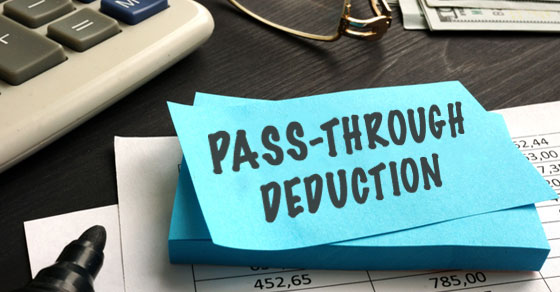 Are you eligible to take the deduction for qualified business income (QBI)? Here are 10 facts about this valuable tax break, referred to as the pass-through deduction, QBI deduction or Section 199A deduction. 
It's available to owners of sole proprietorships, single member limited liability companies (LLCs), partnerships and S corporations. It may also be claimed by trusts and estates.
The deduction is intended to reduce the tax rate on QBI to a rate that's closer to the corporate tax rate.
It's taken "below the line." That means it reduces your taxable income but not your adjusted gross income. But it's available regardless of whether you itemize deductions or take the standard deduction.
The deduction has two components: 20% of QBI from a domestic business operated as a sole proprietorship or through a partnership, S corporation, trust or estate; and 20% of the taxpayer's combined qualified real estate investment trust (REIT) dividends and qualified publicly traded partnership income.
QBI is the net amount of a taxpayer's qualified items of income, gain, deduction and loss relating to any qualified trade or business. Items of income, gain, deduction and loss are qualified to the extent they're effectively connected with the conduct of a trade or business in the U.S. and included in computing taxable income.
QBI doesn't necessarily equal the net profit or loss from a business, even if it's a qualified trade or business. In addition to the profit or loss from Schedule C, QBI must be adjusted by certain other gain or deduction items related to the business.
A qualified trade or business is any trade or business other than a specified service trade or business (SSTB). But an SSTB is treated as a qualified trade or business for taxpayers whose taxable income is under a threshold amount.
SSTBs include health, law, accounting, actuarial science, certain performing arts, consulting, athletics, financial services, brokerage services, investment, trading, dealing securities and any trade or business where the principal asset is the reputation or skill of its employees or owners.
There are limits based on W-2 wages. Inflation-adjusted threshold amounts also apply for purposes of applying the SSTB rules. For tax years beginning in 2021, the threshold amounts are $164,900 for singles and heads of household; $164,925 for married filing separately; and $329,800 for married filing jointly. The limits phase in over a $50,000 range ($100,000 for a joint return). This means that the deduction reduces ratably, so that by the time you reach the top of the range ($214,900 for singles and heads of household; $214,925 for married filing separately; and $429,800 for married filing jointly) the deduction is zero for income from an SSTB.
For businesses conducted as a partnership or S corporation, the pass-through deduction is calculated at the partner or shareholder level.
As you can see, this substantial deduction is complex, especially if your taxable income exceeds the thresholds discussed above. Other rules apply. Contact us if you have questions about your situation.
Details

Published: 20 May 2021

20 May 2021
After filing a tax return, you may have questions. 1) When will you receive your refund? Go to irs.gov and click on "Get Your Refund Status" to find out. 2) How long should you save tax records? In general, save records for three years after filing although you should keep the actual returns indefinitely. However, there are exceptions to this general rule. 3) If you overlooked claiming something o n your return, can you still claim a refund for it? You can generally file an amended return to claim a refund within three years after the date you filed the original return or two years of the date you paid the tax, whichever is later.
Read more: Still have questions after you file your tax return?
Details

Published: 11 January 2021

11 January 2021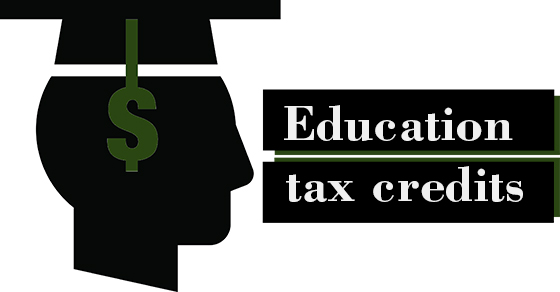 If you or your child attends (or plans to attend) college, you may be eligible for tax breaks to help foot the bill. The new Consolidated Appropriations Act made some changes. The law repeals the Tuition and Fees Deduction for 2021 and later years. In addition, for 2021 and beyond, the new law aligns the income phase-out rule for the Lifetime Learning Credit (LLC) with the more favorable phase-out rule for the American Opportunity Tax Credit (AOTC). The LLC can be worth up to $2,000 per tax return annually while the AOTC can be worth up to $2,500 per student each year. Talk with us about which tax credit is the most beneficial in your situation. Each has its own requirements.
Read more: Educate yourself about the revised tax benefits for higher education
Details

Published: 04 January 2021

04 January 2021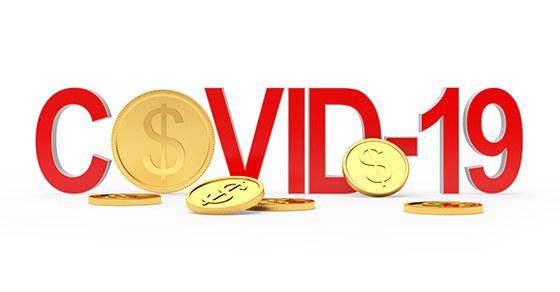 The COVID-19 relief law that was signed recently contains many provisions that may affect you. The law provides for direct payments of $600 per eligible individual ($1,200 for a married couple filing jointly), plus $600 per qualifying child. The government has already started making bank direct deposits or mailing checks. Another provision extends a charitable donation tax deduction for individual s who don't itemize deductions. For 2020, they can take up to a $300 deduction per tax return and for 2021, married joint filers can claim up to $600. These are only a few provisions in the new law. We'll make sure that you get all the tax breaks you're entitled to when we prepare your tax return.
Details

Published: 09 December 2020

09 December 2020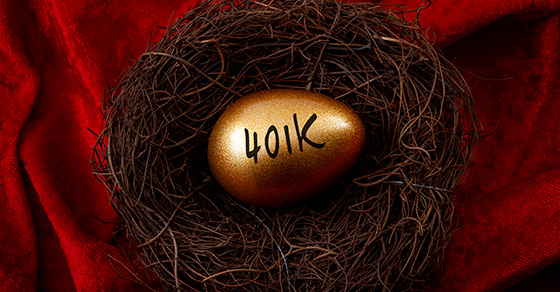 If your employer offers a 401(k) or Roth 401(k) plan, contributing to it is a smart way to build a substantial nest egg. If you're not already socking away the maximum allowed, consider increasing your contribution. With a 401(k), an employee elects to have a certain amount of pay deferred and contributed by an employer on his or her behalf to the plan. The contribution limit for 2020 is $19,500. Employees age 50 or older by year end are also permitted to make additional "catch-up" contributions of $6,500, for a total limit of $26,000 for 2020. The IRS recently announced that the 401(k) contribution limits for 2021 will remain the same as they are for 2020.
Details

Published: 04 December 2020

04 December 2020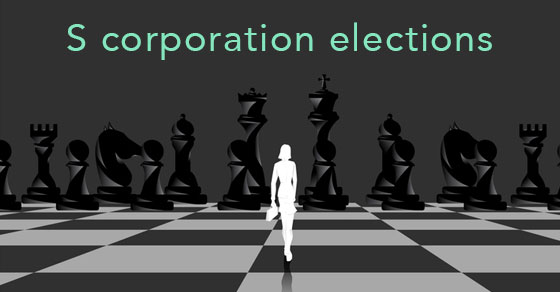 S corporations may provide tax advantages over C corporations. This can be true if you expect the business to incur losses because C corp. shareholders generally get no tax benefit from losses. Conversely, S corp. shareholders can deduct their share of these losses on personal tax returns to the extent of their basis in the stock and any loans they make to the entity. So the ability to use losses that pass through from an S corp. depends on your basis in the corporation's stock and debt. Be aware that there are some elections available to an S corp. or its shareholders that can affect the basis adjustments caused by distributions and other events. Contact us if you'd like more information.
Read more: The importance of S corporation basis and distribution elections
Details

Published: 02 December 2020

02 December 2020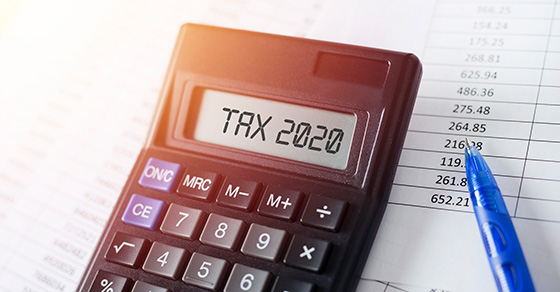 The Section 179 deduction provides a tax benefit to businesses, enabling them to claim immediate deductions for qualified assets, instead of depreciating them over time. For 2020, the maximum deduction is $1.04 million, subject to a phaseout rule if more than $2.59 million of eligible property is placed in service during the tax year. Even better, the Sec. 179 deduction isn't the only avenue for immediate tax write-offs for assets such as machinery and equipment. Under the 100% bonus depreciation tax break, the entire cost of eligible assets placed in service in 2020 can be written off this year. Contact us if you want more details about how your business can make the most of the deductions.
Read more: Small businesses: Cash in on depreciation tax savers
Details

Published: 24 November 2020

24 November 2020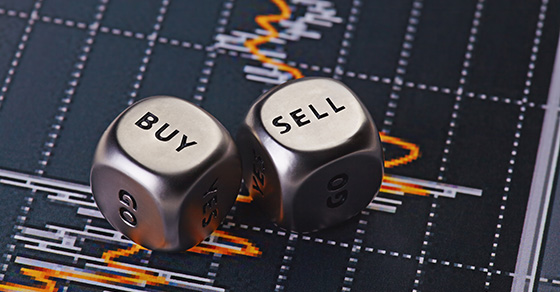 Are you thinking about selling stock at a loss to offset gains that have been realized during 2020? If so, it's important not to run afoul of the "wash sale" rule. Under this rule, if you sell stock or securities for a loss and buy substantially identical stock or securities back within the 30-day period before or after the sale date, the loss can't be claimed for tax purposes. The rule is designed to prevent taxpayers from using the tax benefit of a loss without parting with ownership in a significant way. Note that the rule applies to a 30-day period before or after the sale date to prevent "buying the stock back" before it's even sold. We can answer any questions you may have.
Read more: Steer clear of the wash sale rule if you're selling stock by year end